One printing option for printing a quote is to print a bill of materials. This will print a bill of materials for the selected customer.
1. Select "Bill of Material."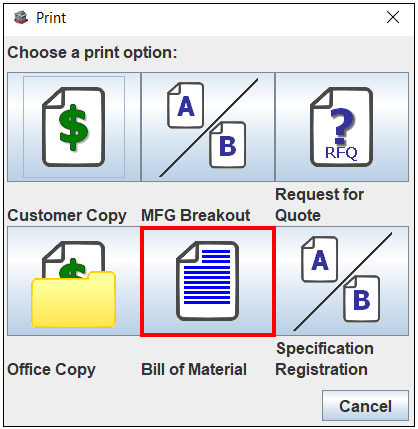 2. The "Print Bill of Material" window will appear.
3. Select the "Output to" field.
4. Select the needed customer. Note: check the "Manually Key Contact information" box to enter a customer that is not in your database. For more information, click here.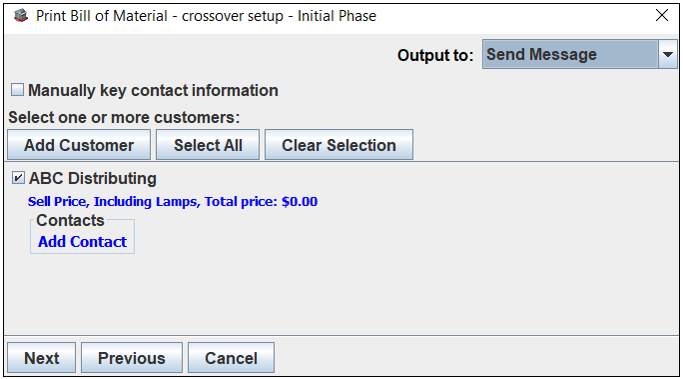 5. Select "Next."
6. Select settings by checking the needed boxes.
Show Components, Lamps, Accessories- shows components, lamps, and accessories assigned to a fixture line
Suppress Zero Quantity Rows- removes any rows with zero quantities
Show QTYs- shows quantities
Show Parts and MFGs- shows part numbers and manufacturers
Limit Manufacturers- allows user to choose which manufacturer they limit the print to
7. Select "Print."