Most manufacturers have a form to register specification jobs with them. In cases where they do not, OASIS allows users to print a basic specification registration form, which is suitable to send to any manufacturer.
1. Select "Specification Registration."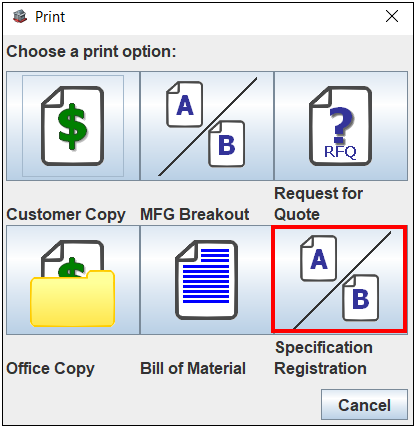 2. The "Print Specification Registration" window will appear.
3. Select the "Output To" field.
4. Check the needed boxes.
Blank Unit Prices- removes unit price of each part and shows the lot total
5. Select the needed manufacturer. Note: a manufacturer must be selected to continue.
6. Select "Next."

7. Enter a stamp if needed. Note: this will appear in large print at the top of the form.
8. Enter a message for the manufacturer.
9. Select "Print."