OASIS provides users with several options when printing quotes. Users may customize what is printed, whom it is sent to, and what format. Note: printing a quote will change the quote status.
1. Navigate to the Quotes page.
2. Select a quote. The quote will appear in a new window.
3. Select "File."
4. Select "Print."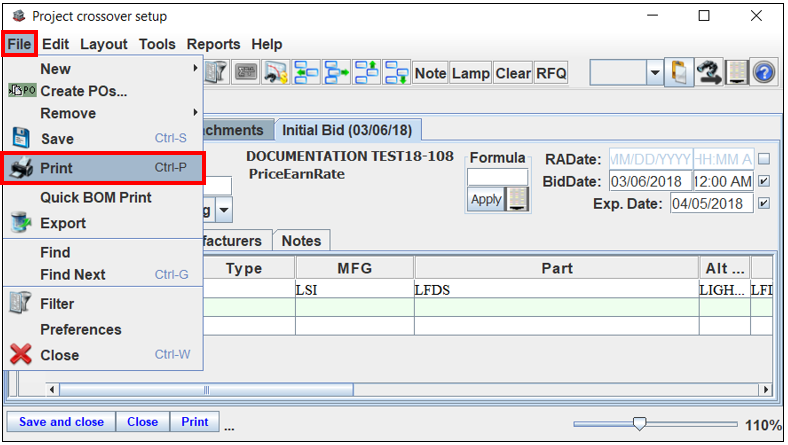 5. The "Print" window will appear with a list of options to choose from.
Customer copy- prints the customer quote
MFG Breakout- breakout suitable for sending to the distributor, so they can send you orders
Request for Quote- prints a request for a quote from the manufacturer. Note: this can be used in conjunction with the MFG Target column to send the manufacturer a target price.
Office Copy- prints all items related to the quote
Bill of Materials- prints only the bill of materials
Specification Registration- prints a specification registration form for any manufacturer. Note: most manufacturers have a from for specification registration. This print can be used in case the factory does not have the form.