OASIS allows users to add customer specific notes to a project. These notes are tracked beneath the corresponding customer entry in the "Customer Tips" tab. The notes will also appear in Project Status and Customer Follow Up reports.
1. Navigate to the Projects page.
2. Create a new project or open an existing project.
3. Select the needed "Phase" tab if there are multiple phases.
4. Select the "Follow ups" tab.
5. Select the "Customer Tips" tab.
6. Select "Add Notes" link associated with the needed customer.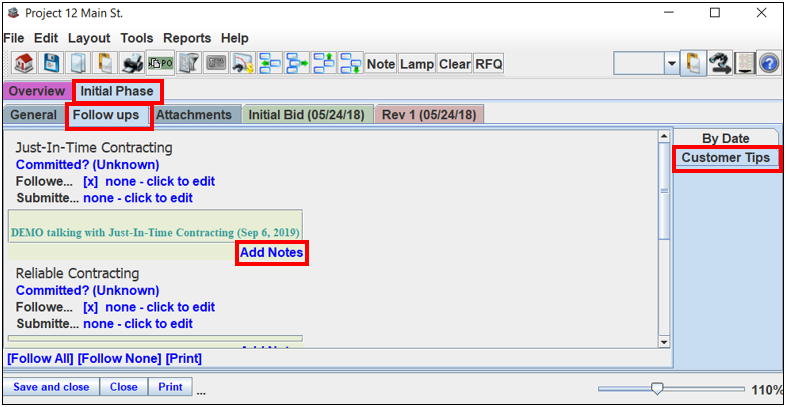 7. The "Add Customer Tip" window will appear.
8. Enter a note in the large text area.
9. Select a contact.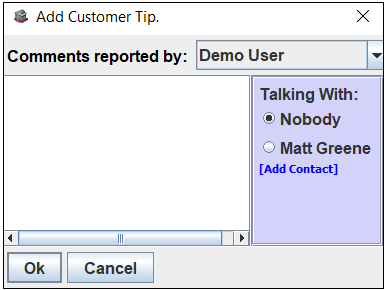 10. Select "OK." Note: the notes will appear beneath the customer entry.