A winning customer must be selected to convert a quote into an order. This process can be completed through the Quotes page or the Projects page. Note: users must be finished with the quote before selecting a winning customer.
1. Navigate to the Quotes page.
2. Create a new quote or open an existing quote.
3. Select the active phase and bid if there are more than one.
5. Select the "Customers" tab.
6. Select the customer, so it is highlighted.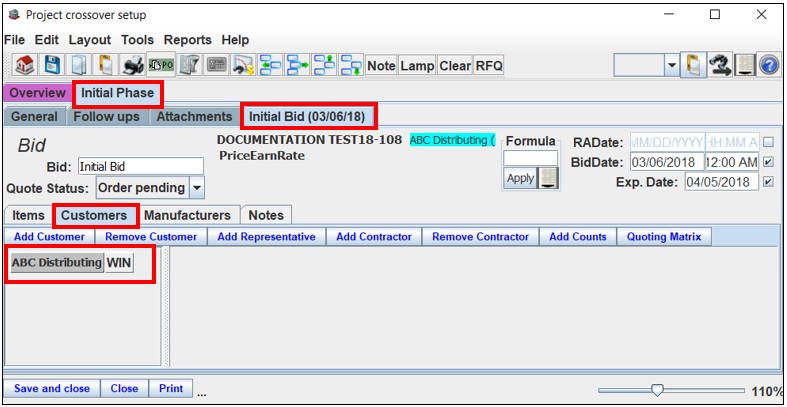 7. Set the "Status" field to "Win." This will automatically set all other customers on the quote as "Lost." Note: if the winning customer is a distributor, who you have contractor information for, select the name of the contractor to obtain correct counts and to track success.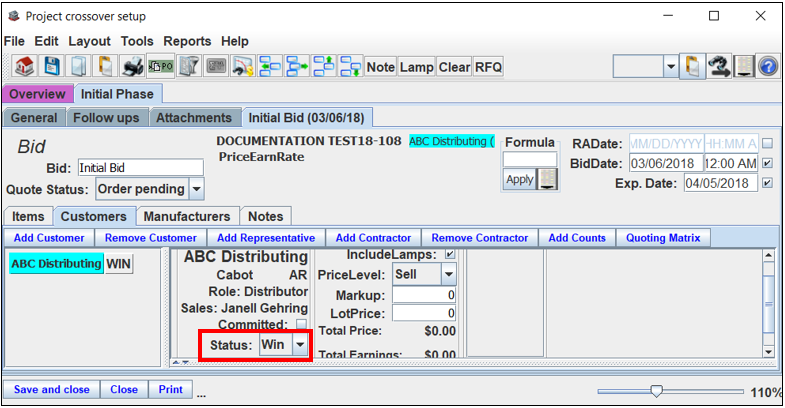 8. The "Question" window will appear, asking you to change the quote's status to "Order Pending."
9. Select "Yes."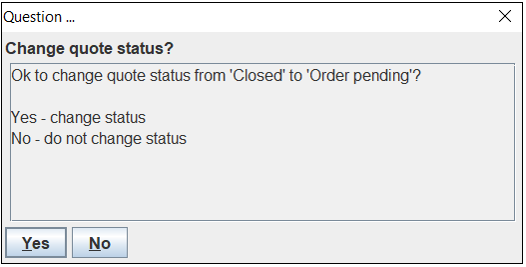 10. The "Add Follow Up" window will appear, asking you to describe what closed the sale.
11. Enter a description in the large text box.
12. Select "OK."