To manage projects, users have the option of adding phases, bids, and jobs as needed. These options may have their own quotes, specifiers, and job information. Users may add the following to any job:
New Phase- creates another job under the project name with a blank bill of materials
New Phase Like- creates a copy of the bill of materials for a new job
New Bid- creates a blank bid when the user is in a bid tab
New Bid Like- creates a copy of the bill of materials within a bid tab and adds another tab to the phase
The processes for adding these options are identical. This example will add a "New Phase" to a project.
1. Navigate to the Projects page.
2. Create a new project or open an existing project.
3. The project will appear in a new window.
4. Select "File."
5. Hover over "New," and select "New Phase."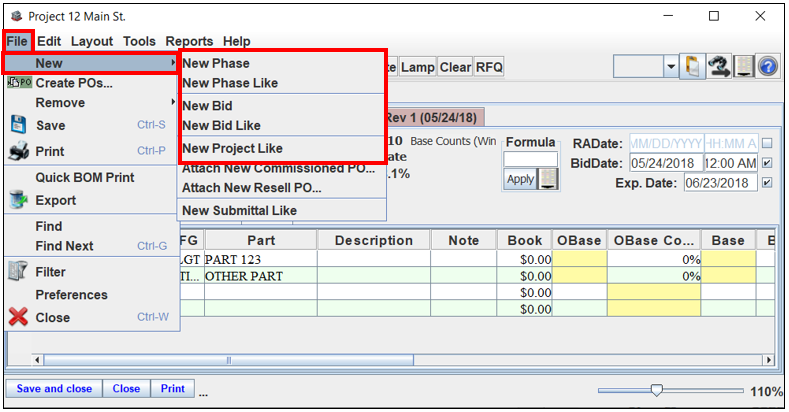 6. The "Select Workgroup" window will appear.
7. Select a workgroup, or select "Cancel."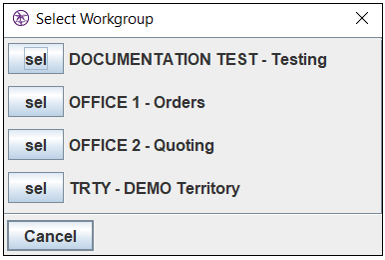 8. The new phase will appear next to the "initial phase" tab.
9. Enter a "Phase Name."
10. Enter any needed information.
11. Select "Save and Close."