OASIS allows users to summarize the status of a single project by running a Project Recap Report. This report will display all orders, invoices, payments applied, and balances. This tool can be accessed through the Projects page or the Quotes page. This example will use the Projects page.
1. Navigate to the Projects page.
2. Open an existing project.
3. Select "Reports."
4. Select "Project Recap."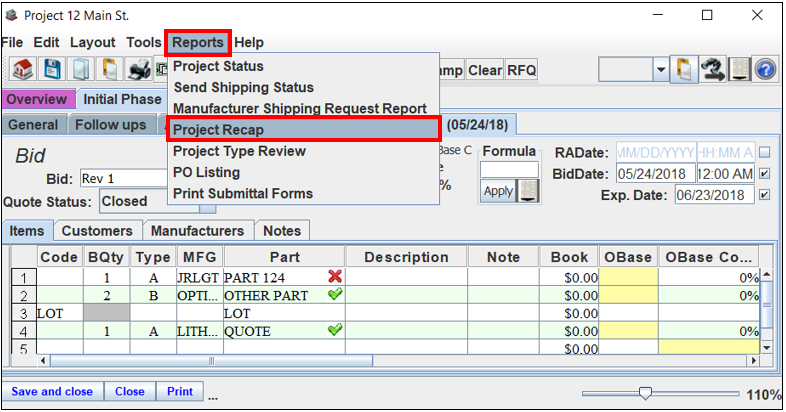 5. A new window will appear.
6. Select an "Output to" field.
7. Check the "Basic Recap" box to list all orders by manufacturer.
8. Check the "Recap by Type" to list orders by type.
9. Select "OK."