In some cases, it is beneficial to be able to compare multiple phases of a project at once. Users may do so by using the CTRL key to open a "phase" tab in a new window. Note: this process is for display purposes only. This does not disassociate phases from the project.
1. Navigate to the Projects page or Quotes page. Note: this example will use the Projects page.
2. Open the needed project.
3. Locate the desired project phase.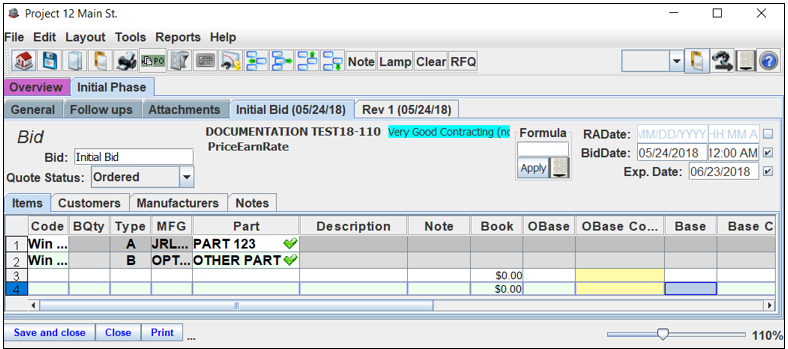 4. Select and hold the CTRL key on your keyboard.
5. While holding CTRL, right-click once on the desired phase.
6. The phase will open in a new window.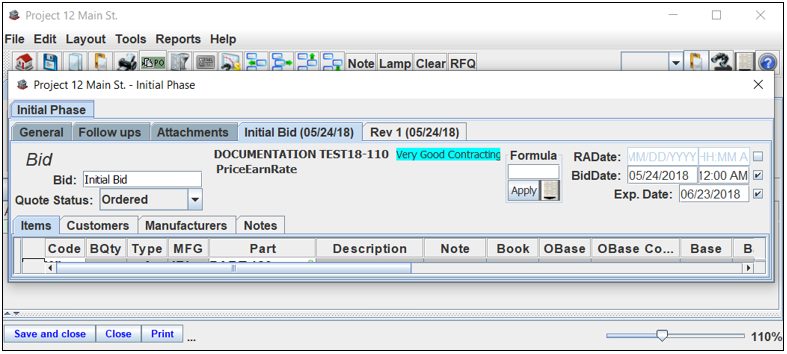 7. Close the phase to return it to the main "Project Editor" window.