Groups, who have pricing automatically updated from a factory, or who manually update pricing, know that pricing for different items can change frequently. The "Reprice Tool" helps users update pricing quickly in response to these changes.
1. Navigate to the Projects page.
2. Open the needed project.
3. Select the needed phase and bid tabs if there are more than one.
4. Select "Tools."
5. Select "Reprice."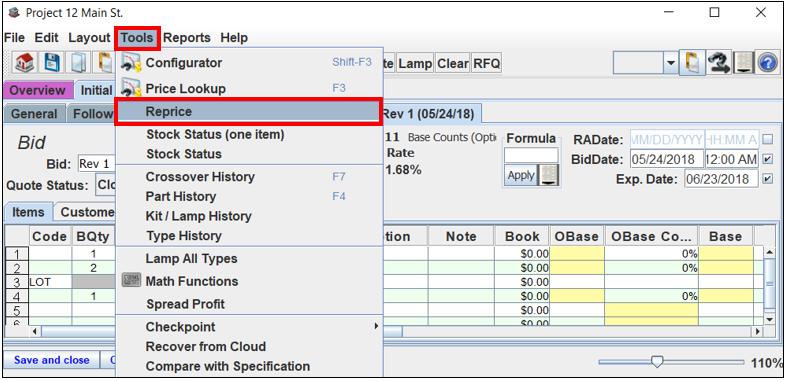 6. The "Update pricing from Price Lookup" window will appear.
7. Select whether this is Project or Customer Specific pricing. Note: a customer must be added to the Customers tab of the bid in order for a customer to be selected in the Reprice tool.
8. Select the columns you wish to update. Note: this will reset any formulas in the #%sell, #%L1, etc columns.
9. Select the "Always clear formulas" box to automatically clear existing formulas.
10. Select "OK."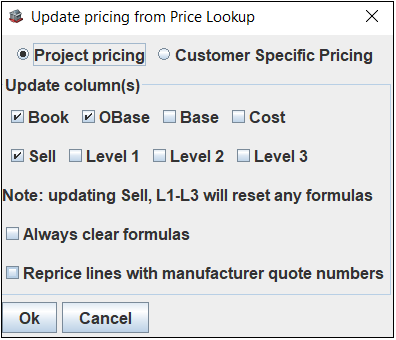 11. The "Message" window may appear, indicating the factories that pricing for one or more items could not be found for.
12. Select "OK."
13. Pricing will begin to update and may take a few minutes.