OASIS has the ability to attach a bid to a phase/ job. There are a few scenarios where this may be needed. This includes, but is not limited to, the following:
a quote has been created from the Quotes page and needs to be attached to a phase/ job.
a quote is being sent from a branch office and may need to be attached to a phase/ job in another office.
a quote may be sent from any other agency (using OASIS) and needs to be attached to your phase/ job for use or for reference.
Note: this process assumes that the quote is in the OASIS system.
1. Navigate to the Projects page.
2. Open the needed project.
3. Select the phase/ job you wish to attach the bid to, or create a new phase/ job if needed.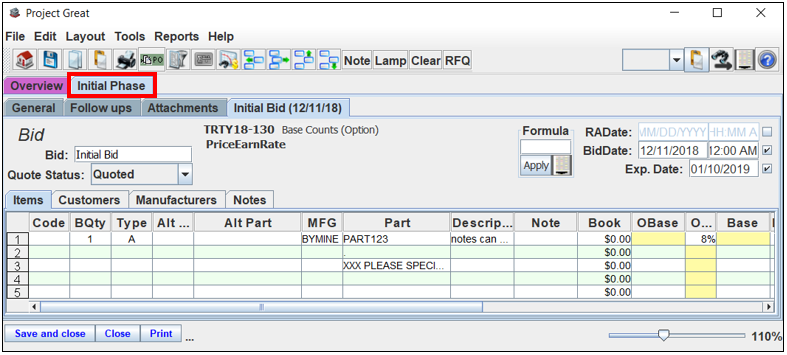 4. Select "Tools."
5. Select "Attach Existing Bid to Phase."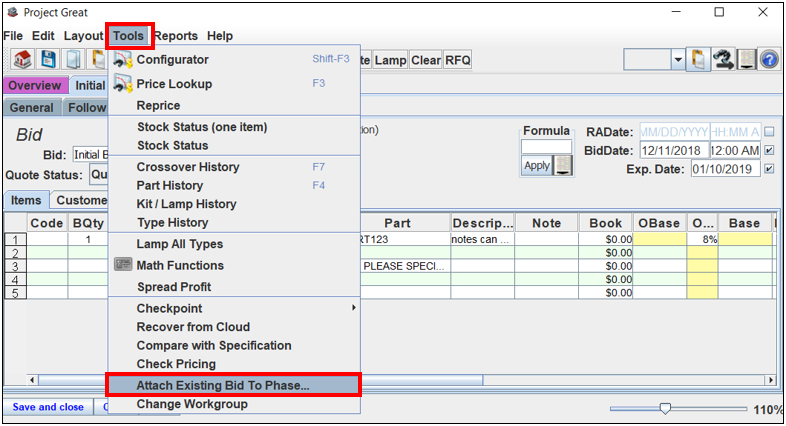 6. The "Attach Quote" window will appear.
7. Enter the quote number. Note: do not use the prefix associated with the quote number.
8. Select the

button to refresh the page. The quote should then appear in the list.
9. Select the quote, so it is highlighted.
10. Select "OK."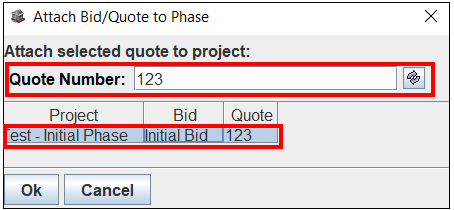 11. The quote will appear as a new tab in the phase. Note: if needed, rename the new bid.
12. Select "Save and Close."