Users may set manufacturer specialization to Elite Lighting. To complete this process, users must obtain authorization from the Elite Lighting company.
1. Navigate to the Manufacturers page.
2. Create a manufacturer or open an existing manufacturer.
3. The "Manufacturer Editor" window will appear.
4. Check the "Active" box.
5. Locate the "Connectivity" area.
6. Set the "Specialization" field to "Elite."
7. Select the "Configure Specialization" link.

8. The "Configure Elite Connectivity" window will appear.
9. Select the "Authorization" tab.
10. Define your authorization with Elite Lighting. Note: you must have access to Elite's dynamic pricing web service. Please contact Elite Lighting for further information if you lack credentials.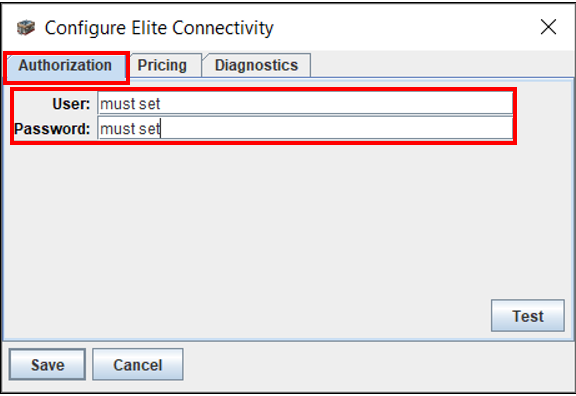 11. If the test was unsuccessful, the "Message" window will appear, indicating that connection attempts were unsuccessful.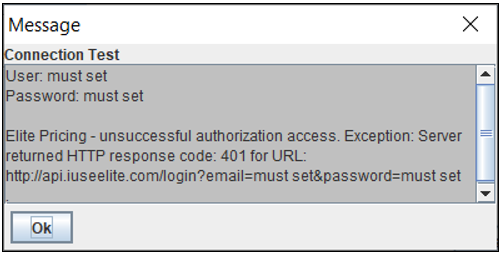 12. If the test is successful, the "Message" window will appear, indicating you successfully connected to Elite services.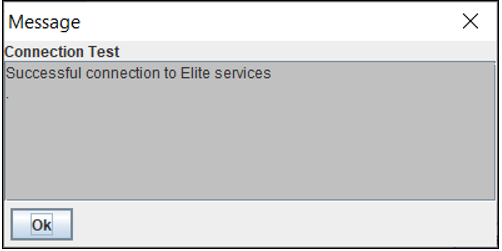 13. Select "OK."
14. Choose the Elite Lighting product features you wish to include. For more information, click here.
15. Select "Save."