Once a job has been converted to an order(s), the process of tracking shipping begins. Because jobs may have orders from several different manufacturers, OASIS allows users to enter shipping information from any brand on the quote. Once entered, OASIS can generate the Project Status Report, which lists the shipping status of each order in the project.
This process can be completed through the Projects page and the Quotes page. This example will use the Projects page.
1. Navigate to the Projects page.
2. Open the needed project.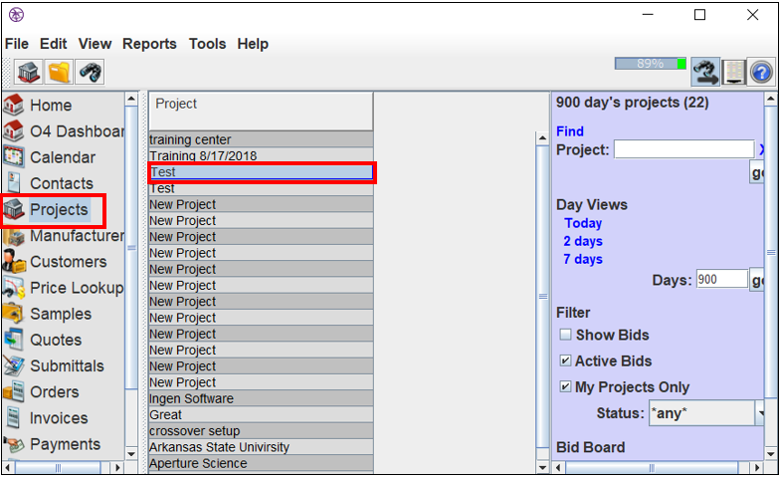 3. Select the needed phase/ job and the bid tabs to locate the desired quote.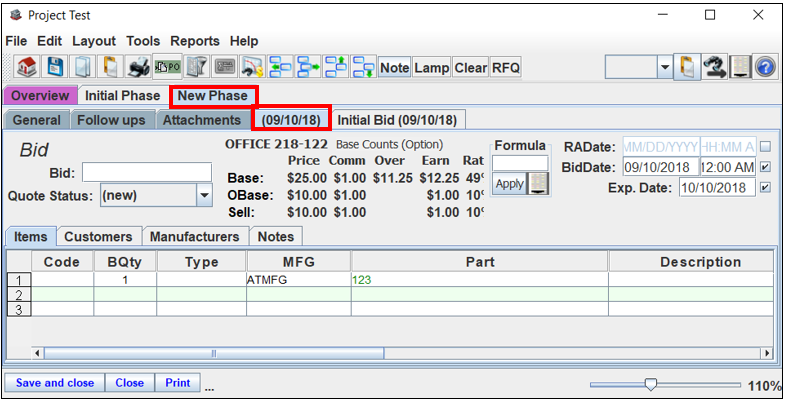 4. Select "Reports."
5. Select "Project Status."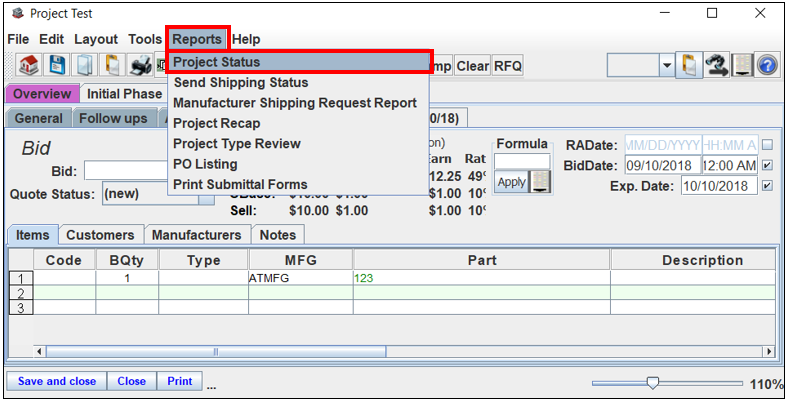 6. The "Project Status Print" window will appear.
7. Select the "Output to" field.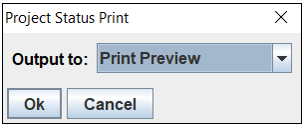 8. Select "OK."