Users may set manufacturer specialization to H.E. Williams. To complete this process, users must obtain authorization from the H.E. Williams.
1. Navigate to the Manufacturers page.
2. Create a manufacturer or open an existing manufacturer.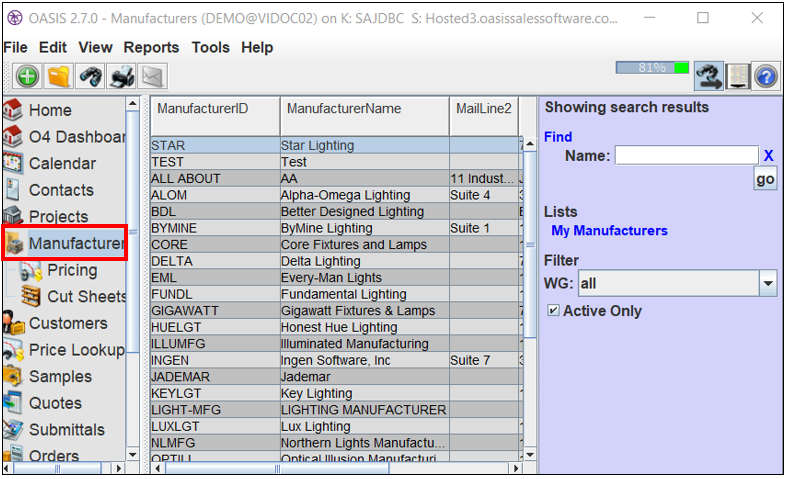 3. The "Manufacturer Editor" will appear.
4. In the "General" tab, set the "Active" field to "Active."
5. Locate the "Connectivity" area.
6. Set the "Specialization" field to "H.E. Williams."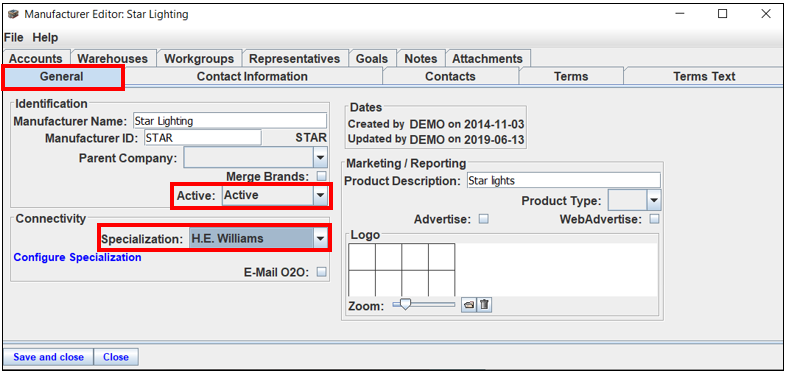 7. Select the "Configure Specialization" link.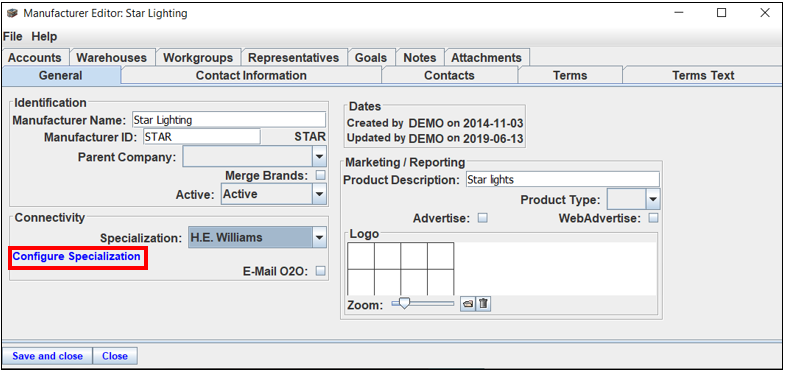 8. The "Configure H.E. Williams Connectivity" window will appear.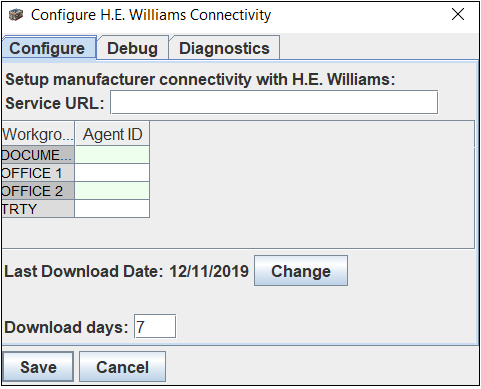 9. Enter information as needed. Note: the URL and the agent ID must be provided to you by H.E. Williams.
Service URL- provided by H.E. Williams
Agent ID- provided by H.E. Williams. Note: each workgroup may have a different agent ID.
Last Download Date- change this date to the day you wish the downloads to start
Download Days- set the number of days of invoices you wish to download. This will automatically default to seven.
10. Select "Save." Note: once initial setup has been completed, users may set up dynamic pricing. For more information, click here.