Once marked to show on the bid board, a job will display there until after the expiration date. Users may determine how many days an item will display on the bid board after the bid date has passed. After the set number of days have passed, the item will automatically be removed from the bid board.
1. Navigate to the Configuration page.
2. Select "Software" from the drop-down list.
3. Locate the "Global Preferences" area.
4. Select the "Settings" link.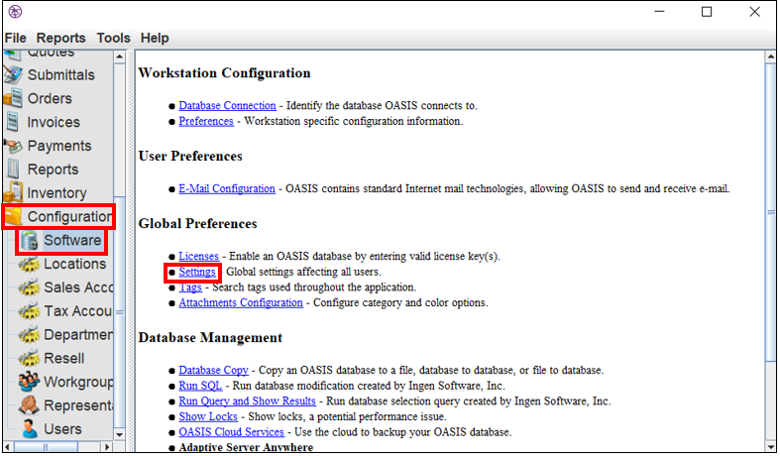 5. The "Global Settings" window will appear.
6. Select the "Projects and Quotes" tab.
7. Select the "General" tab on the right side of the window.
8. Enter the number of days for the item to expire after the bid date.
9. Select "OK."