The Spread Profit Tool allows the user to spread profit (additional money) over the lines of the quote for either direct or resell orders. The user has the option of spreading the profit either by manufacturer or across all of the lines on the quote.
1. Navigate to the Project page or the Quotes page. Note: this example will use the Quotes page.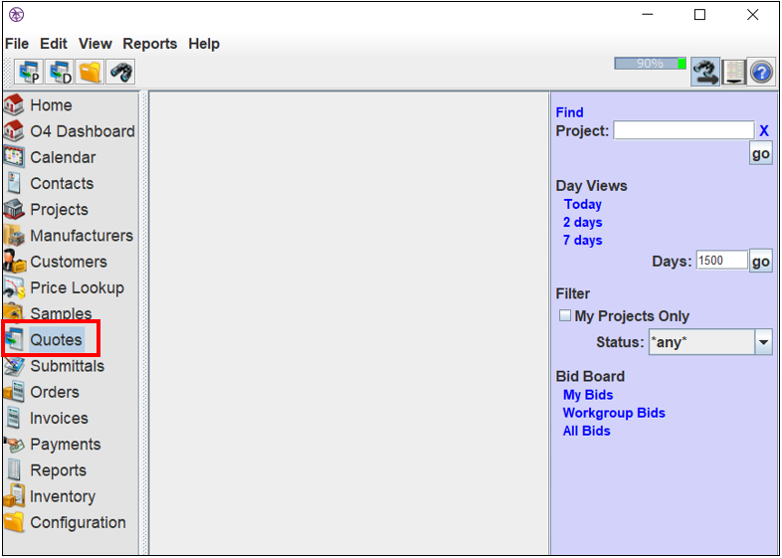 2. Create a new quote or open an existing quote.
3. Enter the bill of materials as needed.
4. When the bill of materials is complete, select "Tools."
5. Select "Spread Profit."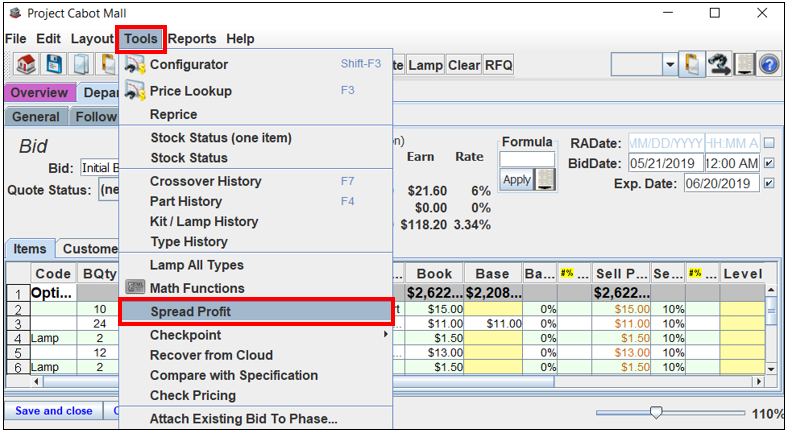 6. The "Spread Profit" window will appear.
Selected Rows- apply changes only to selected rows. Note: the selected rows must be highlighted in the quote before selecting "Spread Profit."
Ellipse Button- select this button to select certain manufacturer(s) to apply spread profit to
All Rows- check this box to apply changes to all rows.
Total Price- enter the total price of the quote and OASIS will auto-fill the profit OR enter the profit and OASIS will auto-calculate the total price. Note: use either the "Total Price" field OR the "Profit" field.
Profit- enter the end total desired for the profit. Note: use either the "Total Price" field OR the "Profit" field.
Place Result In- enter the column to show the new pricing.
Pro-Rate Profit- profit (overage) will be pro-rated across all rows.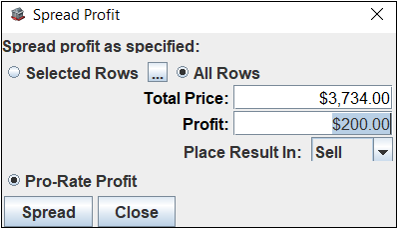 7. Spread the profit for selected row or for all rows. Note: choosing specific rows allows the users to add the profit to the parts of a specific manufacturer. After choosing the selected rows option, use the

button to select the manufacturer to add the profit to.
8. Add the profit. This can be completed in one of two ways:
if the user enters the total price including the profit to be spread, OASIS will calculate what the amount of the profit in the next field.
If the user enters the amount of the profit, OASIS will total the amount of the price and place it in the previous field.
Note: if users quoted this bill of materials as a lot amount using the "Customer" entry, this amount will need to be removed before taking this step or it may adversely affect the calculations.
9. Determine which column to place results in.
10. Select a "Pro-Rate." This is optional, but pro-rating the spread of profit will take into account the price of the parts and spread more profit on the more expensive parts.
11. Select "Spread." Note: some users will copy to the sell price to the "Level 1" column by using the "=" sign in the "Sell Formula" column, then apply the spread profit to the "Level1" column. This retains the "Sell Price" column and the user has the "Level 1" column to also quote the customer.