One of the most frequently used reports is the Basic Bookings Report, which shows all the orders for the desired timeframe. Users can view dates, status, amounts, commission, overage, and more. Users can also filter the orders shown in many ways. The two most common ways are filtering by manufacturer and by customer.
1. Navigate to the Orders page.
2. Select "Reports."
3. Select "Order Transaction Reports."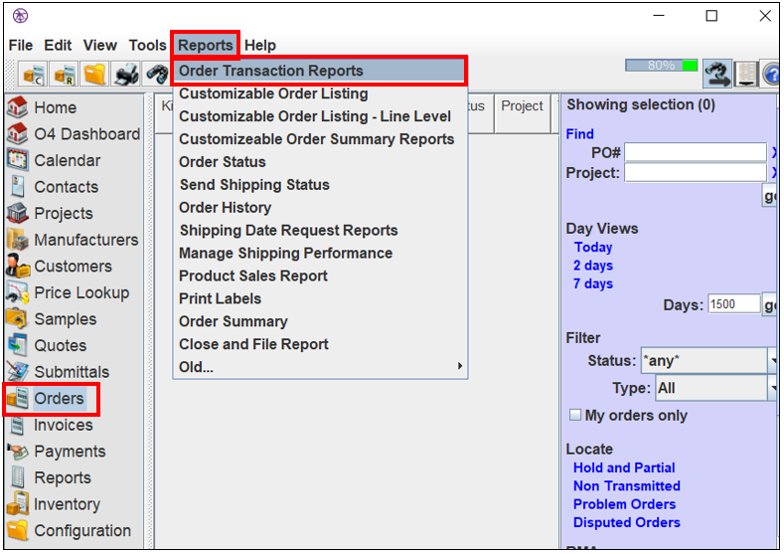 4. The "Customer Order Listing" window will appear.
5. Select the "General" tab.
6. Enter a title for the report.
7. Check the "Bookings- not canceled" box.
8. Check the "Show Details" box.
9. Enter a timeframe for the report.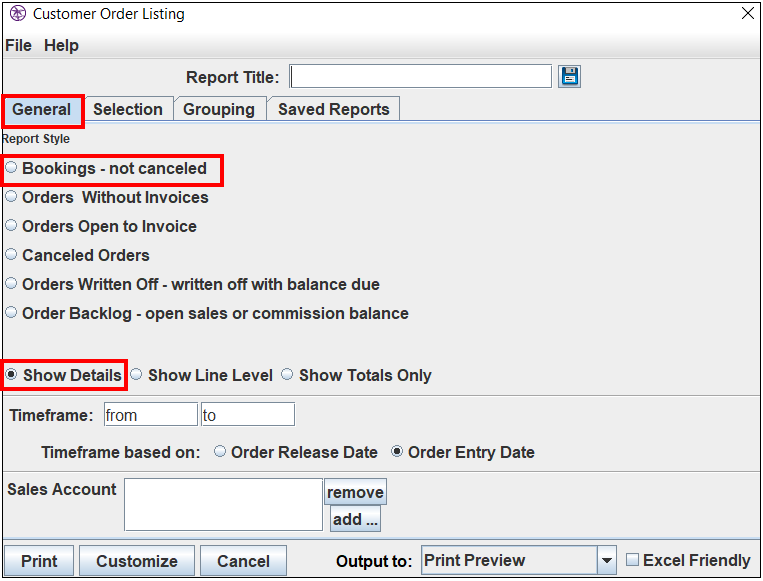 The Selection Tab
1. Use this tab to filter by the types of orders needed.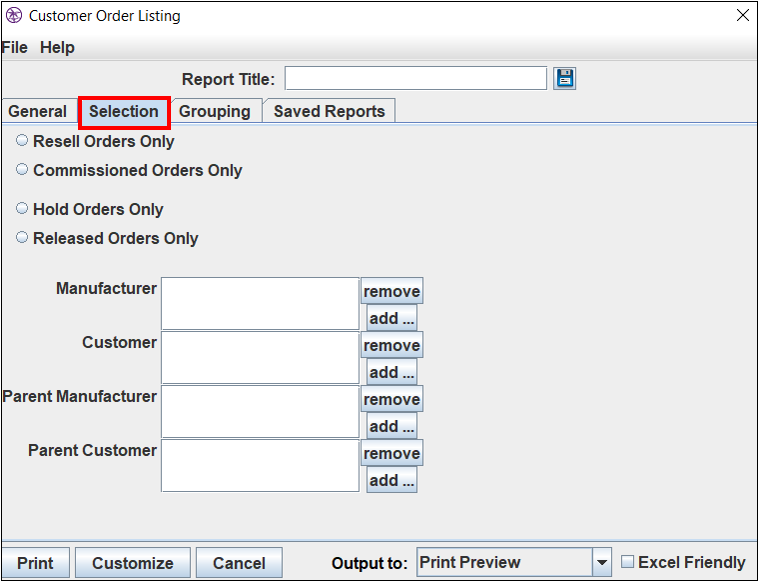 The Grouping Tab
1. Use this tab to customize how orders will be grouped in the report.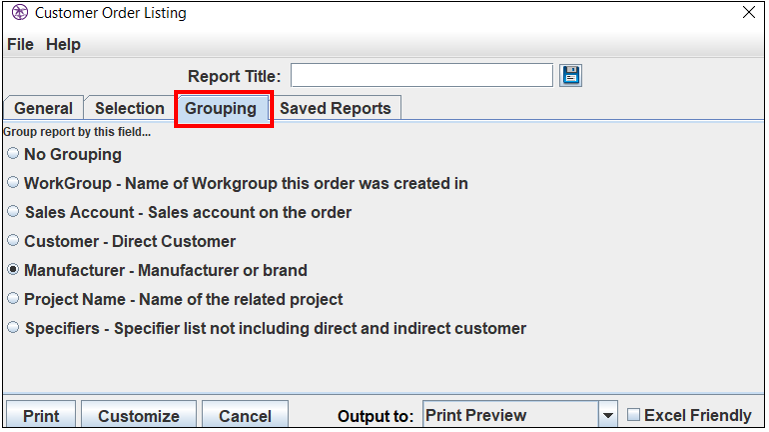 The Saved Reports Tab
1. Use this tab to select a previously saved report. Note: select "Customize" to further customize the report.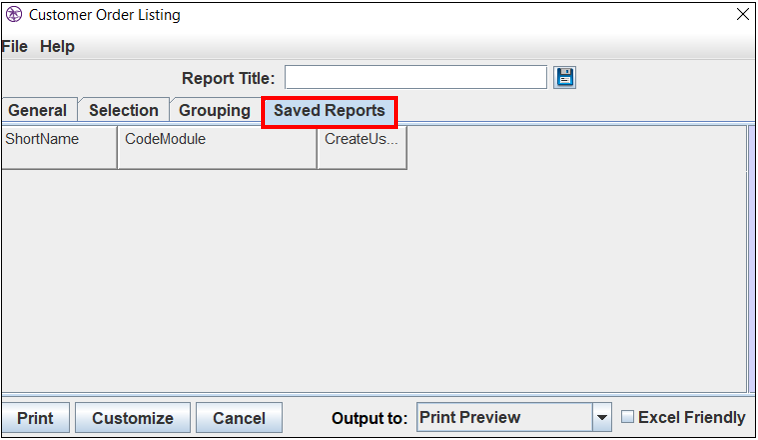 2. Select "Print."