Many items are quoted and ordered by agencies during the normal course of business. At times, there may be a need to determine how many of a certain item were sold and to whom. The Product Sales Report will show a particular product or product using a wildcard. This report can be run from the Orders page or the Price Lookup page. This example will use the Orders page.
1. Navigate to the Orders page.
2. Select "Reports."
3. Select "Product Sales Report."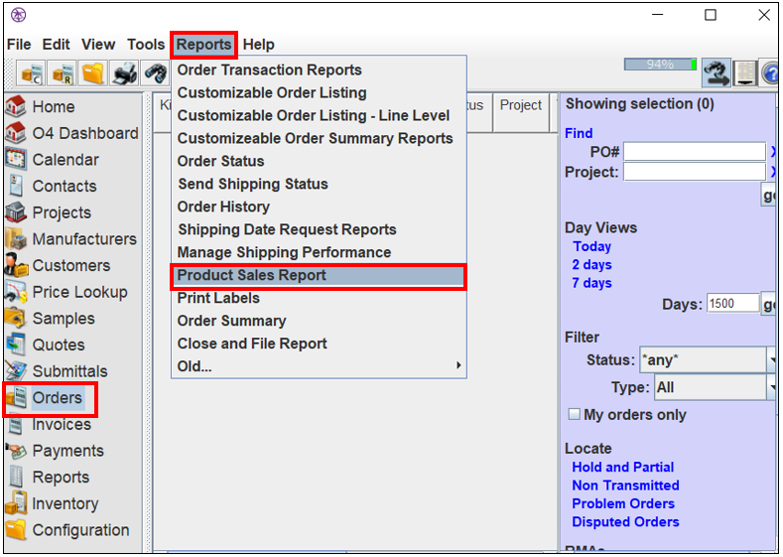 4. The "Product Sales" window will appear.
5. Select the "General" tab.
6. Select an "Output to" field.
7. Enter a title for the report.
8. Select the time frame.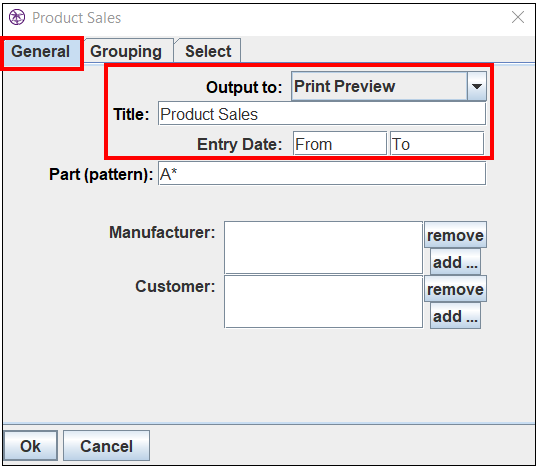 9. Enter the part number or portion of the part number in the "Part (pattern)" field. Note: enter an asterisk (*) at the end of the part number to search for any part beginning with the entered part number.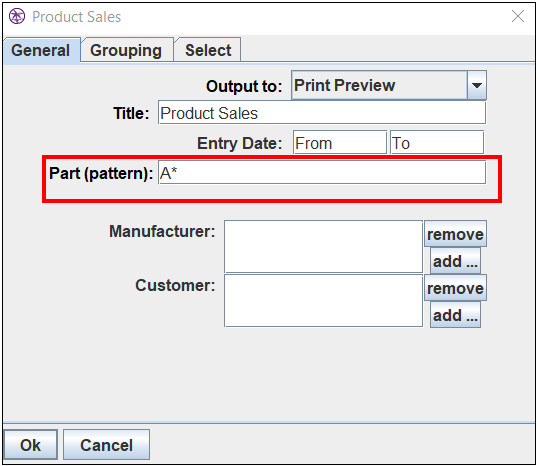 10. Using the "Manufacturer" field and the "Customer" field, select manufacturers and customers to filter the report by.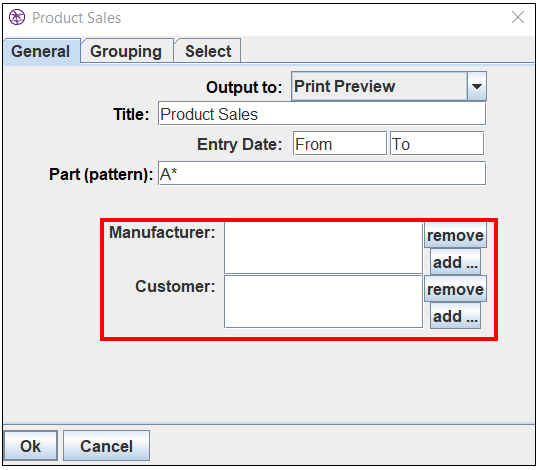 11. Select the "Grouping" tab.
12 Sort the report as needed. Note: if you do not wish to sort the contents of the report, select "Not Used."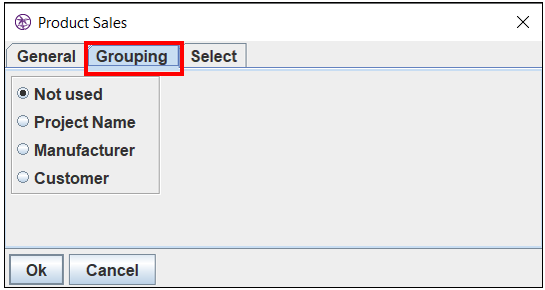 13. Select the "Select" tab.
14. Use the "Select" tab to filter the orders that will appear in the report.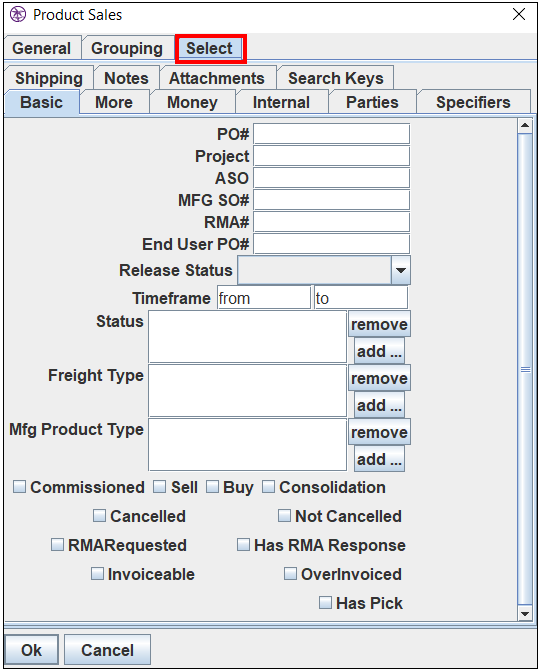 15. Select "OK."