It is recommended that groups who reconcile in OASIS run the Order Backlog Report regularly. By default, this report will show all orders not fully paid, and will sort the orders by manufacturer. A line for each order will display with the order totals and commission/ earnings, the amount of remaining invoices to be applied, and the remaining commission due. The report will identify all orders for each factory that have not been fully paid and a total for each.
Orders that will be excluded from this report include the following:
orders that have been manually closed
orders closed because of the "threshold" limit for payments in the "Manufacturer Editor" window
orders that have been fully paid
1. Navigate to the Orders page.
2. Select "Reports."
3. Select "Order Transaction Report."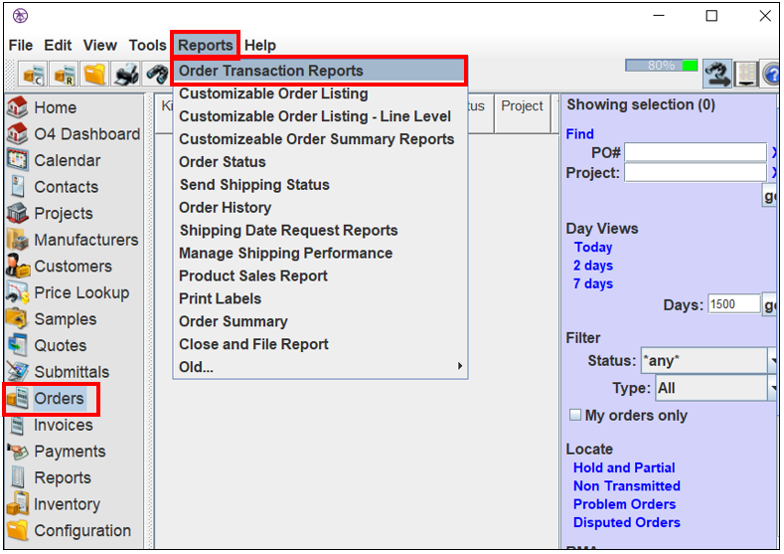 4. The "Customer Order Listing" window will appear.
5. Select the "General" tab.
6. Enter a title for the report.
7. Check the "Order Backlog" box.
8. Check the "Show Details" box.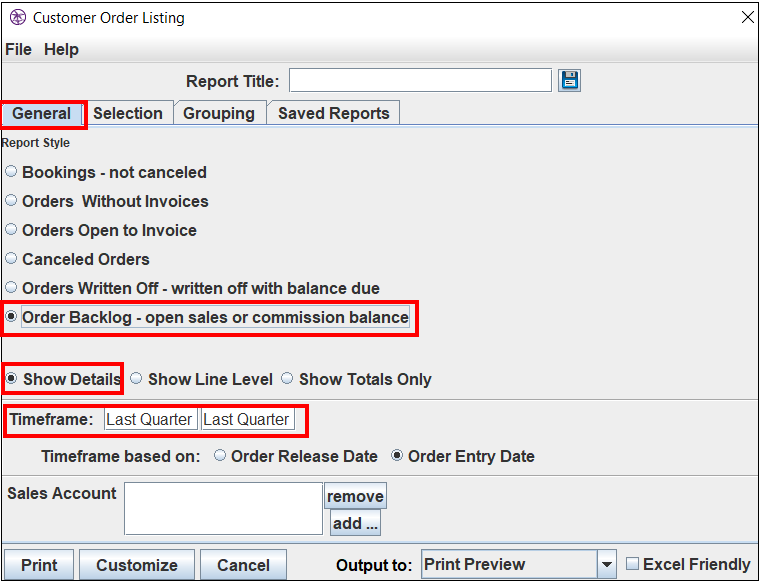 9. Select the "Selection" tab.
10. Filter the orders by resell, commission, hold, release, manufacturers, or customers as needed.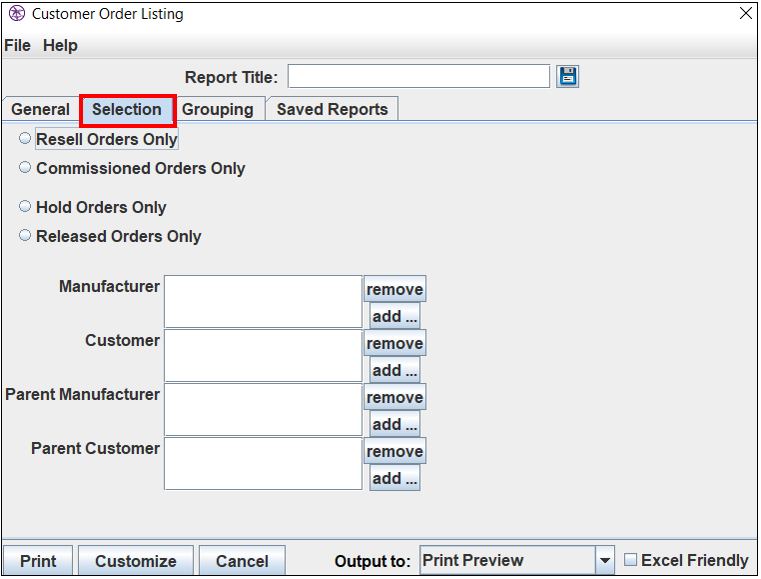 11. Select the "Grouping" tab.
12. Customize how orders will be grouped in the report. Note: this is an optional step.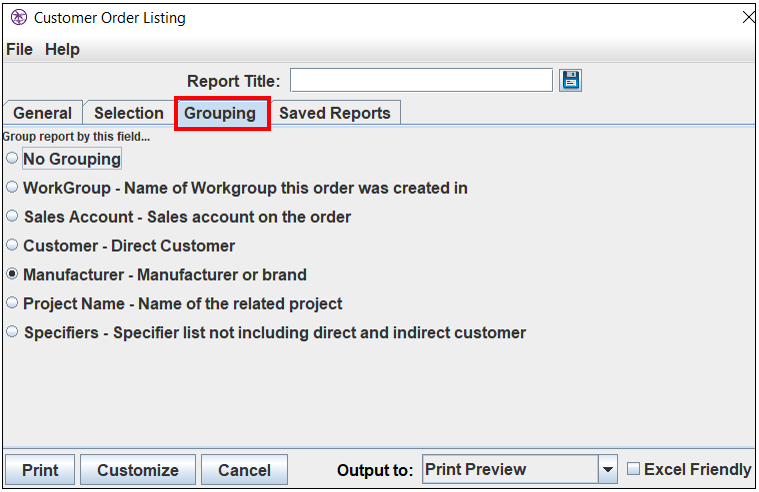 13. Select the "Saved Reports" tab.
14. Use this tab to view saved reports.
15. Select "Print."