OASIS allows users to highlight specific information on a cut sheet that relates to a catalog number. OASIS can remember these highlighted portions of a cut sheet for later use, known as "learning". The highlighted cut sheet will automatically load the next time the catalog number is used on a submittal.
1. Navigate to the Submittals page.
2. Create a new submittal or open an existing one. For more information on how to create a submittal, click here.
3. Drag and drop a cut sheet from the cut sheet library to the

section next to a catalog number. For more information, click here.
4. The cut sheets will appear.
5. Double-click the

icon.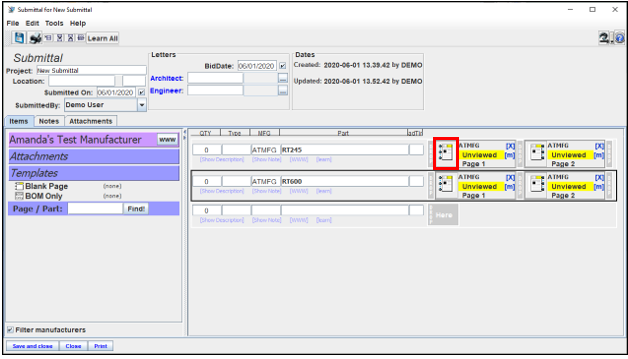 6. The "Page Editor" window will appear.
7. Create a highlight and select "Highlight Properties" from the toolbar.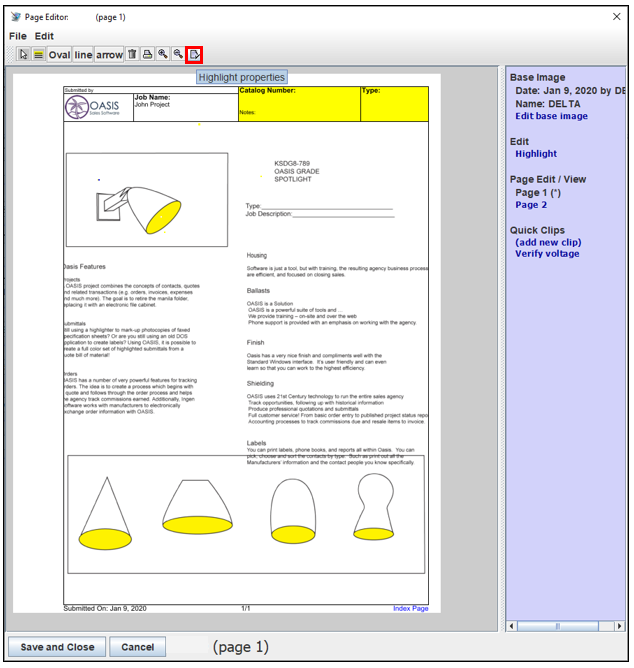 8. The "Highlight Properties" window will appear.
9. Make any necessary changes to the color or text of the highlight.
10. Select "Ok."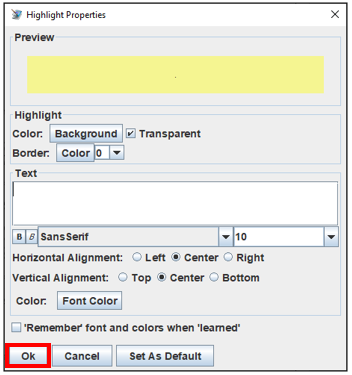 11. Load all desired cut sheets and create highlights as necessary.
12. Select "Learn" below the catalog number so that the highlights are saved for later use.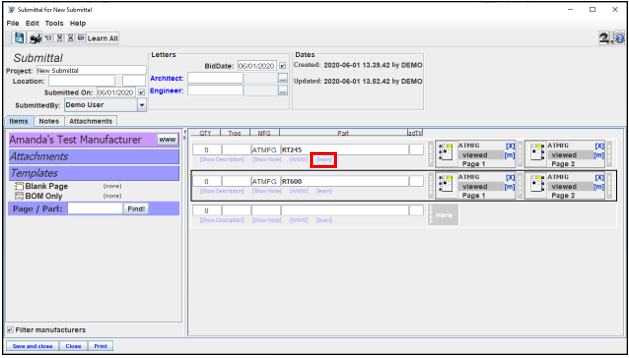 13. To learn multiple highlights at once, select "Tools" and then select "Learn All."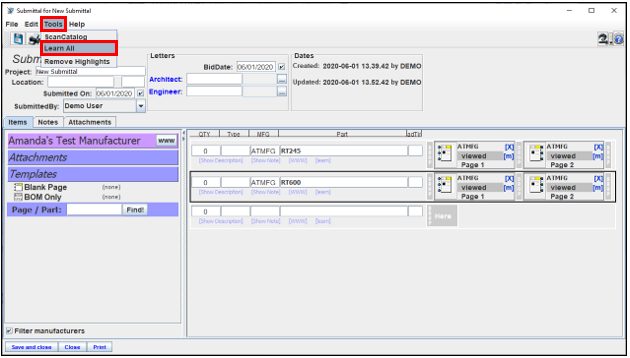 14. Any cut sheets containing learned highlights will now appear under the "Learn" section within the "OASIS" catalog for the brand.