Most manufacturers with OASIS connectivity have the ability to send a list of orders that have been updated when the "Receive Order Status" menu is selected. However, some orders may be skipped due to a variety of reasons. However, OASIS allows users to update a selected list of orders.
1. Navigate to the Orders page.
2. Highlight the needed orders.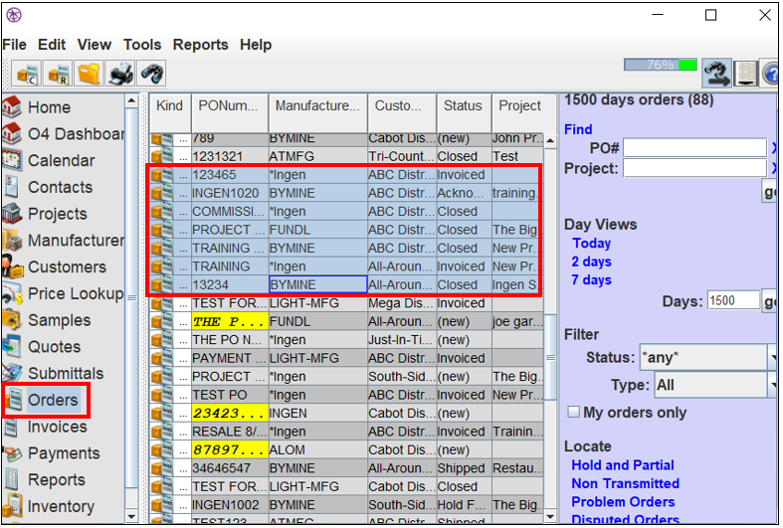 3. Select "Tools."
4. Select "Refresh Order Status for Selected Orders."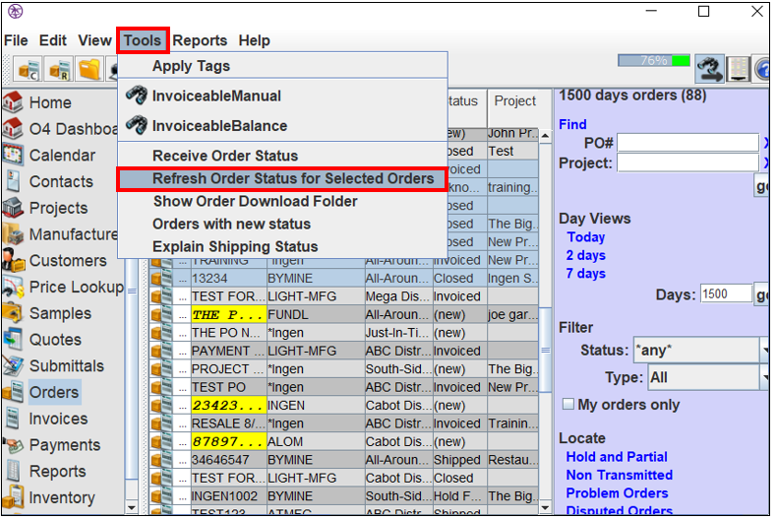 5. OASIS will perform the following functions:
each order is recalled from the related manufacturer's server.
if the order status may be applied completely at the line level, the order status is updated and a copy of the order status is saved as an attachment.
if the order status cannot be automatically applied, the order status is added to the order's "Attachment" tab. Note: selecting F7 on the keyboard will show a screen that allows the user to manually drag and drop an order status from the download to the related line(s) on the order.
6. A "Message" window will appear, indicating the orders that were updated, the orders that must be manually updated, and any errors.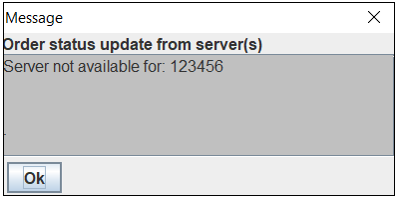 7. Select "OK."