OASIS allows users to enter ship date restrictions in an order. When the order is sent to a manufacturer, these restrictions will appear on the printed/ sent order.
1. Navigate to the Orders page.
2. Create a new order or open an existing quote.
3. Select the "General" tab.
4. Locate the "Shipping" area.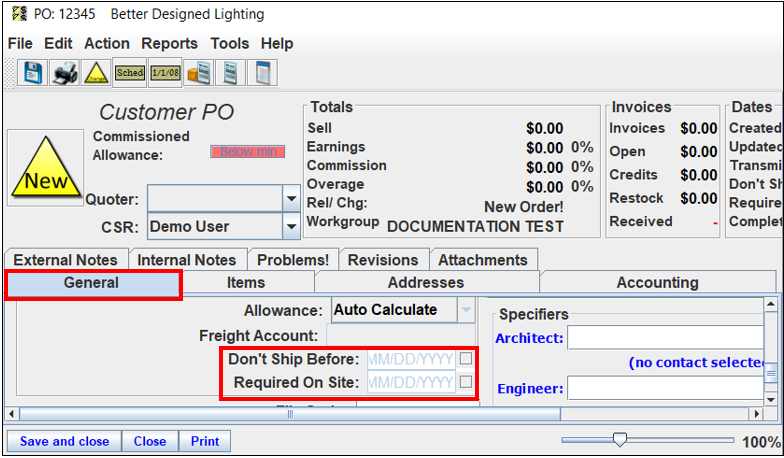 5. Check the boxes next to the "Don't Ship before Date" field and "Required On Site" field to activate the fields. Note: by default, the current date will be entered automatically.
6. Enter ship date restrictions as needed.
Don't Ship Before Date- enter the date manufacturers may not ship ordered items before.
Required On Site- enter the date the ordered items are required to be on site.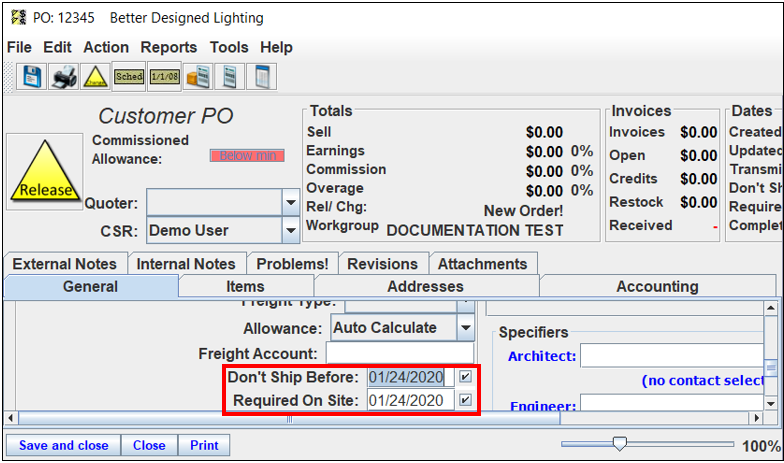 7. When sending/ printing the order, the ship date restrictions will appear at the top of the page.