Users may sometimes need to see Hold Orders and view them by a single manufacturer, multiple brands or all the brands of a parent company. This report provide users with an idea of total orders and dollars on hold for a given time frame.
1. Navigate to the Orders page.
2. Select "Reports."
3. Select "Order Transaction Reports."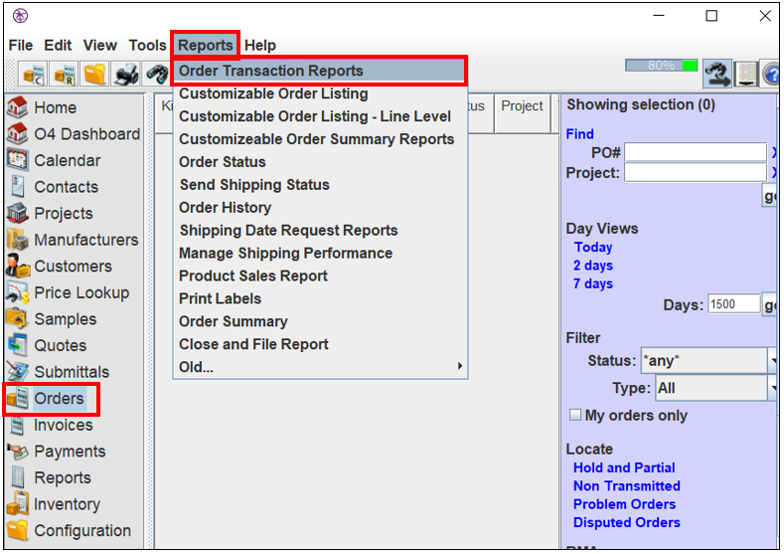 4. The "Purchase Order Listing Report" window will appear.
5. Select the "General" tab.
6. Select an "Output To" field.
7. Enter a title for the report.
8. Check the "Show Details" box.
9 Enter a time frame for the report.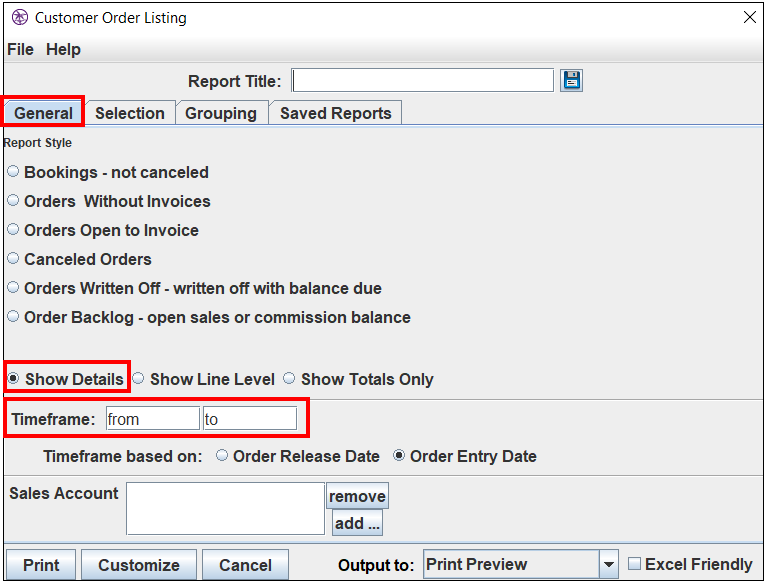 10. Select the "Selection" tab.
11. Check the "Hold Orders Only" box.
12. Locate the "Manufacturer" field, and select "Add."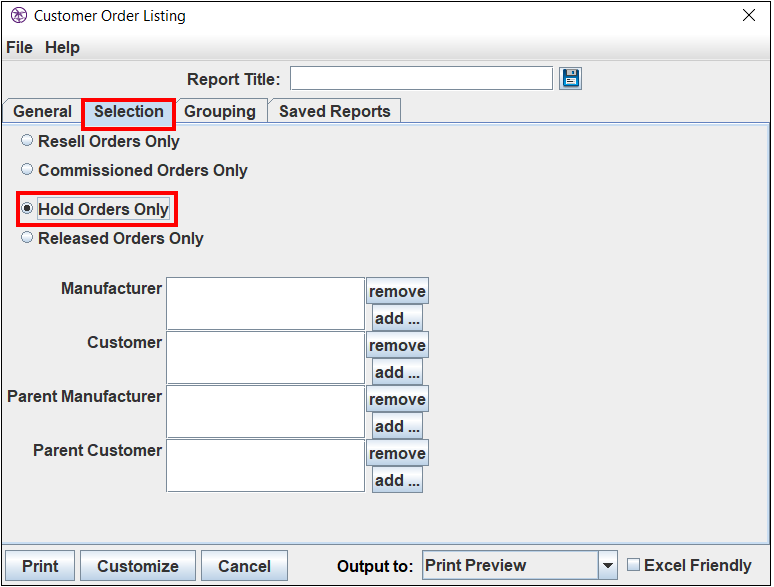 13. The "Select Manufacturer" window will appear.
14. Check the boxes for the needed manufacturers.
15. Select "OK."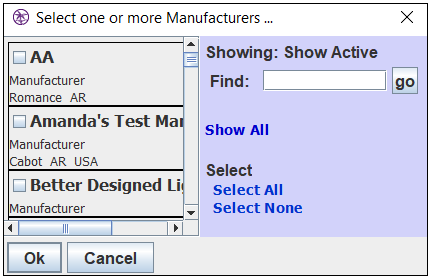 16. Select "Print."