From time to time, materials need to be returned due to many different factors, such as damage or incorrect materials. OASIS allows users to create a form to send to the manufacturer to request that the items be returned. Additionally, OASIS will also create a replacement PO and automatically enter the PO number with "REPL" added to the end.
The RMA form can be printed, faxed, and emailed. A record of this document will also be attached to the order. Any line on the PO where an RMA has been applied will be identified on the PO line.
Creating RMA Requests
1. Navigate to the Orders page.
2. Open the needed order.
3. Select "Action."
4. Select "RMA Request."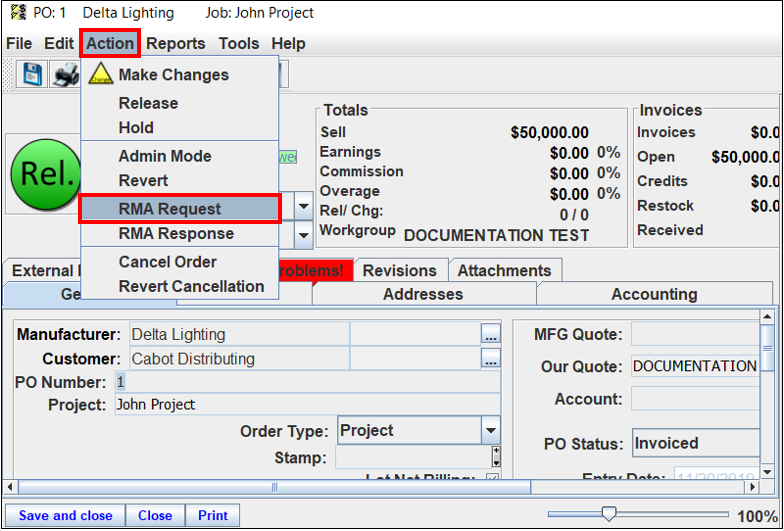 5. The "Request RMA" window will appear.
6. In the "Sel" column, check the boxes corresponding to the items you wish to return.
7. In the "Qty" column, enter the quantity of the item being returned.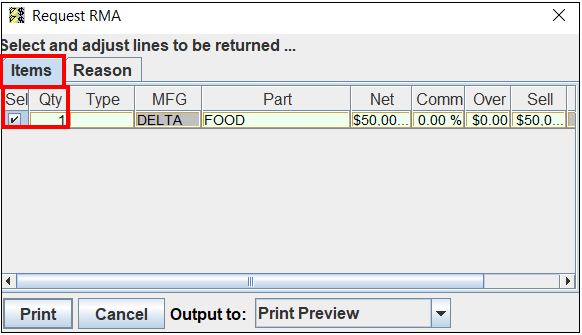 8. Select the "Reason" tab.
9. In the text area, briefly explain why the items are being returned. Note: this will appear on the RMA print.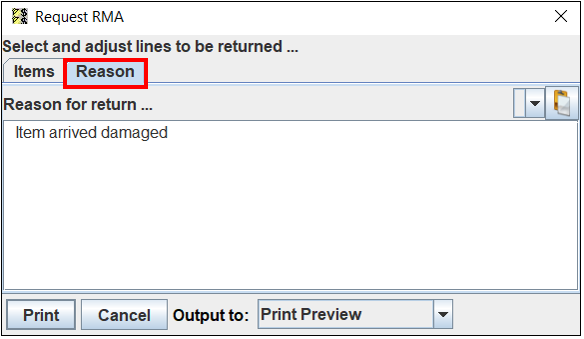 10. Select an "Output To" field.
11. Select "Print."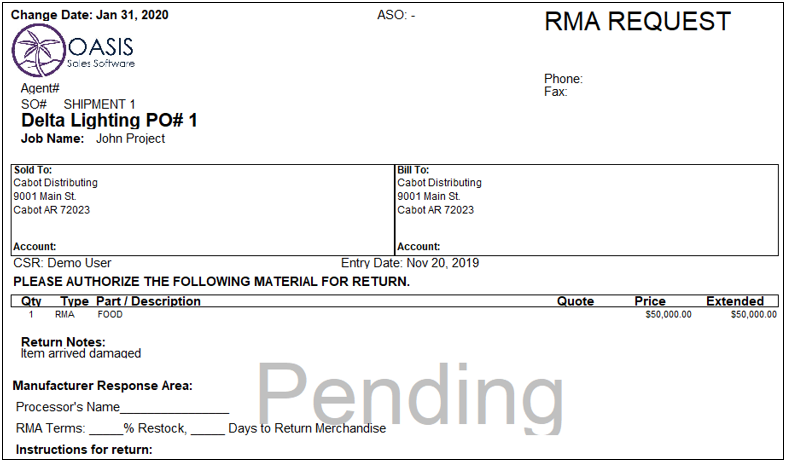 Creating a Replacement PO
1. When the RMA is printed, the "Question" window will appear, asking to create a replacement PO for immediate shipment.
2. Select "Yes."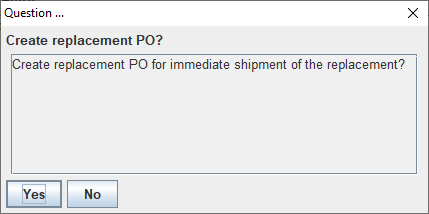 3. The "Question" window will appear, asking if the order lines should default to release status or hold status.
4. Select "Release" or "Hold," depending on user needs.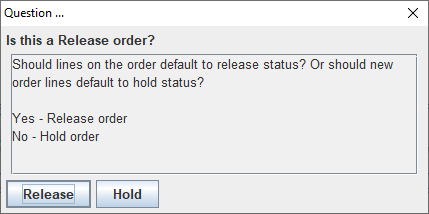 5. A new order will appear. Note: the PO number will end in "REPL."
6. Select the "Items" tab. The replacement line should already be entered.
7. Add any notes or addresses changes as needed.
8. Print and send the replacement PO.
9. After this process is completed, the line(s) where an RMA has been processed will be identified on the original PO.