OASIS allows users to link a carrier's website to track shipping information by individual carrier. For groups with the OASIS Web piece, customers can find the order, view the line items, and view up to minute tracking. 
Setting Up Carrier Links
1. Navigate to the Orders page.
2. Select "File."
3. Select "Configuration."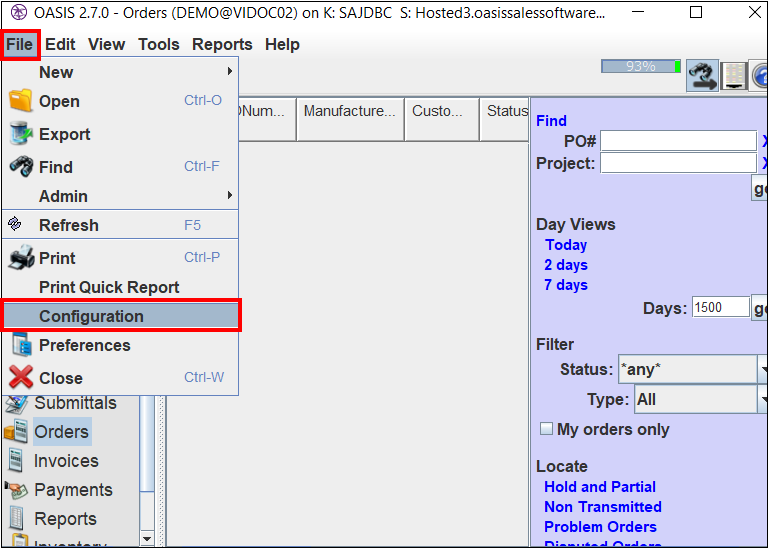 4. The "Configure Order Entry" window will appear. 
5. Select the "Carriers" tab.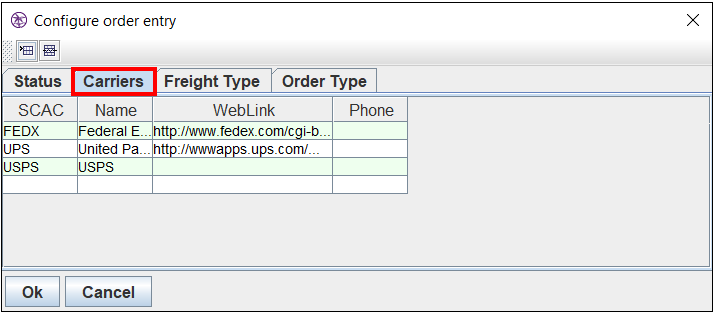 6. In the first blank row, enter a SCAC code, the carrier's name, and the carrier's web link. Note: entering the carrier phone number is optional.
7. Select "OK."
Using the Web Link
1. Navigate to the Orders page.
2. Open the needed order. Note: the SCAC code must be entered on the order.
3. Highlight the order tracking number.
4. In the blue search bar, select the "Tracking Website" link.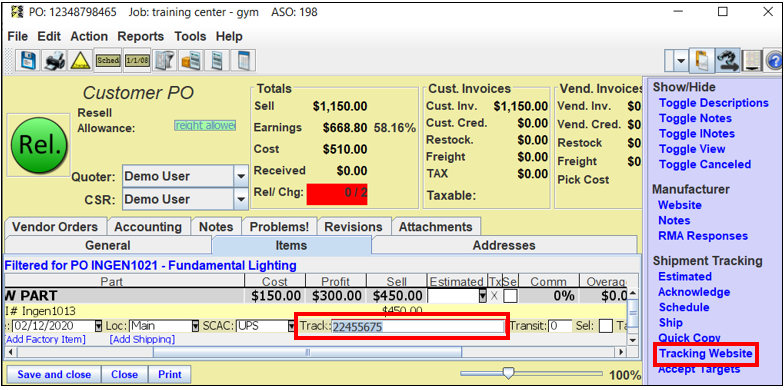 5. The carrier's website will appear with tracking information displayed.