OASIS allows users to filter resell orders to show only the items for the selected manufacturer. To complete this process, users must first create a resell order. For more information, click here.
1. Navigate to the Orders page.
2. Open the needed order.
3. Select the "Items" tab.
4. Select the

button.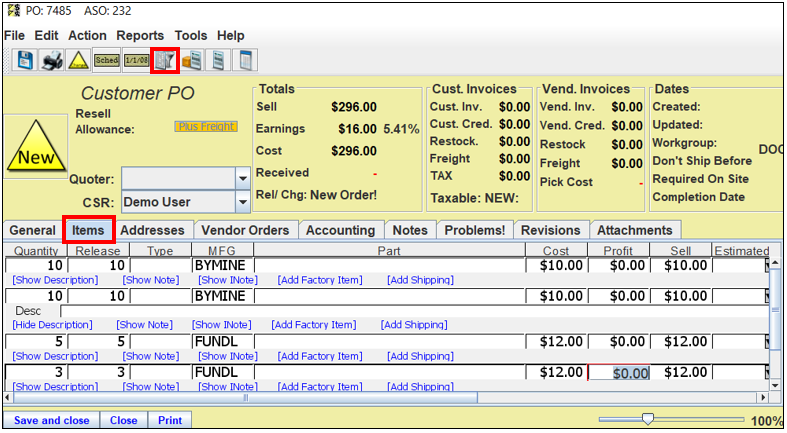 5. The "Select Vendor to Show" window will appear.
6. Select the manufacturer you would like to filter by. Note: to view all items on the list, select "Show All."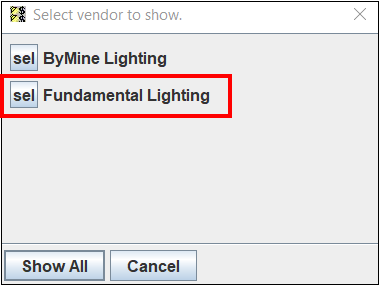 7. The order will be filtered to show only items from the selected manufacturer.