In some cases, user may have customers they do not wish to track, but would like to record transactions with these customers in OASIS. OASIS allows users to create miscellaneous customer entries, and then create orders for these customers.
This entry/ customer can also be used with splitting credit on "Out of Territory" orders.
Configuring the Customer
1. Navigate to the Customers page.
2. Create a new customer.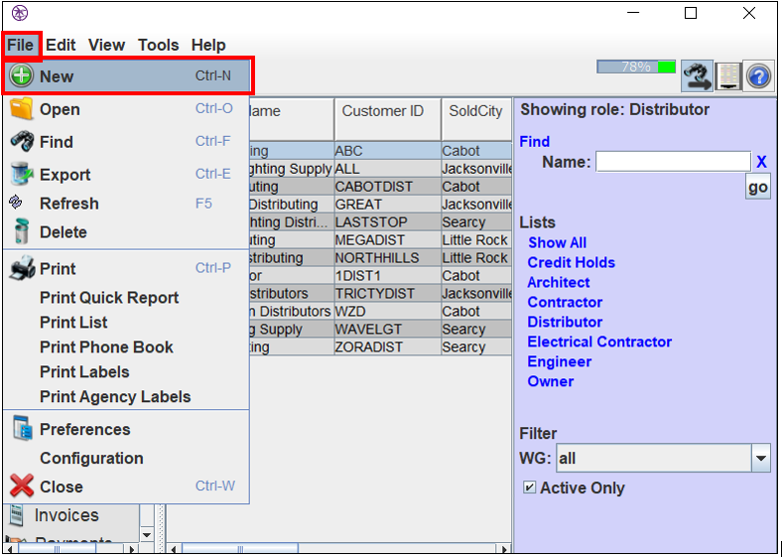 3. The "Customer Editor" window will appear.
6. In the "General" tab, check the "Out of Territory" box.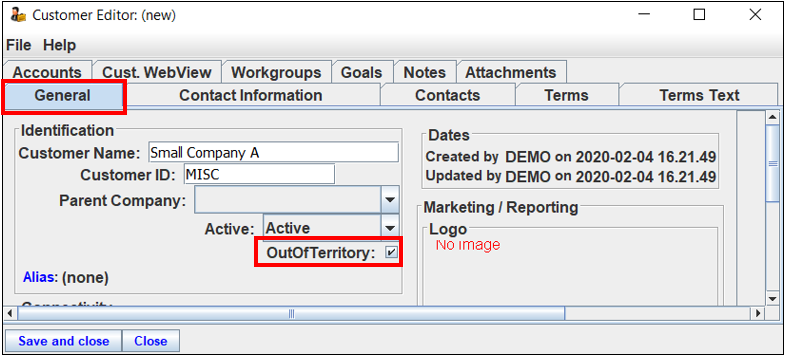 7. Select the "Terms" tab.
8. Select "Order Terms."
9. Set up the default tax accounts as needed.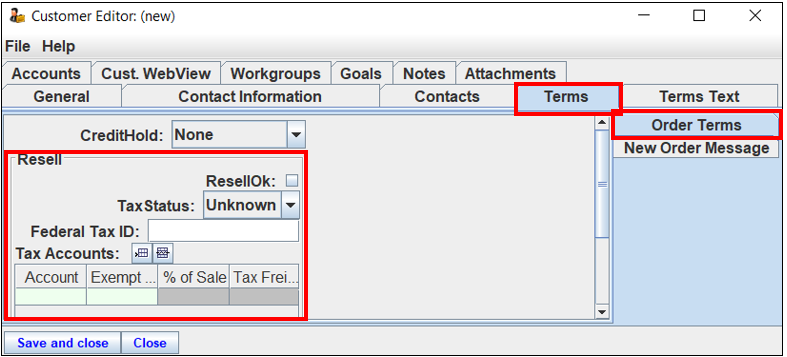 10. Complete the customer entry as you would normally. For more information, click here.
11. Select "Save and Close."
Creating the Order
1. Navigate the Orders page.
2. Create a new order.
3. In the "General" tab, select the miscellaneous customer.
4. Complete the order as needed.