OASIS is able to send and track RMA requests to the factory. In addition to this, OASIS may also be updated with an RMA response from the factory. The response information may be used in searches or may be later viewed from the Orders page.
1. Navigate to the Orders page.
2. Open the order the factory is responding to.
3. Select "Action."
4. Select "RMA Response."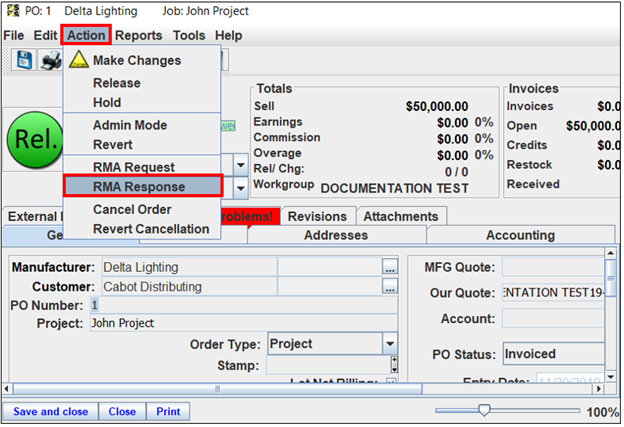 5. The "RMA Response" window will appear.
6. In the "General" tab, enter information about the RMA.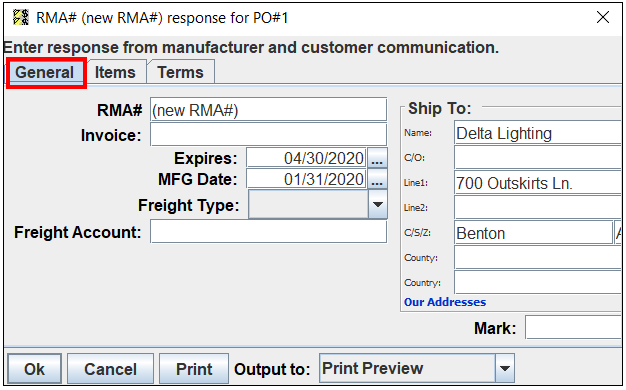 7. Select the "Items" tab.
8. Check the "Approve" box for items approved to be returned and check the "Reject" box for items unapproved for return.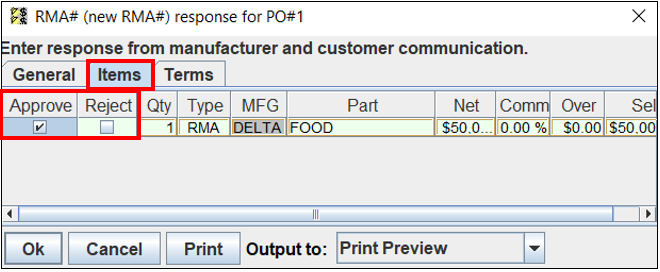 9. Select the "Terms" tab.
10. In the text area, enter any terms for the return request.
11. If needed, enter the restock charge.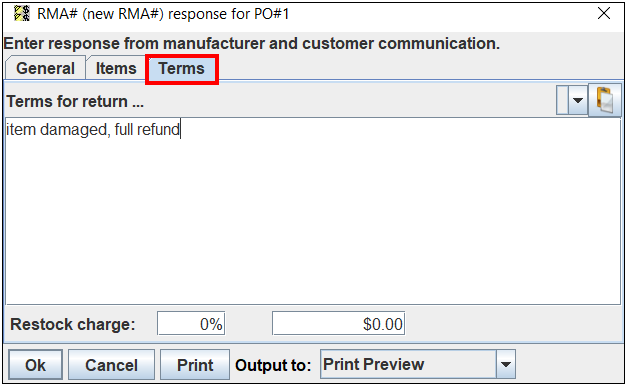 12. Select an "Output To" field.
13. Select "Print." Note: use the "Find" feature in Orders to locate orders with an RMA response.