OASIS makes it easy to navigate to the ".oasis" folder on a user's machine by providing a direct link. The ".oasis" folder should contain the "Lib" folder, the "QuoteAutoSave" folder, the "logs" folder, and the "Preferences" file by default. It may also contain the "ConnectionCache" folder if caching is enabled.
1. Launch OASIS.
2. Select "Help."
3. Select "Optimize OASIS!"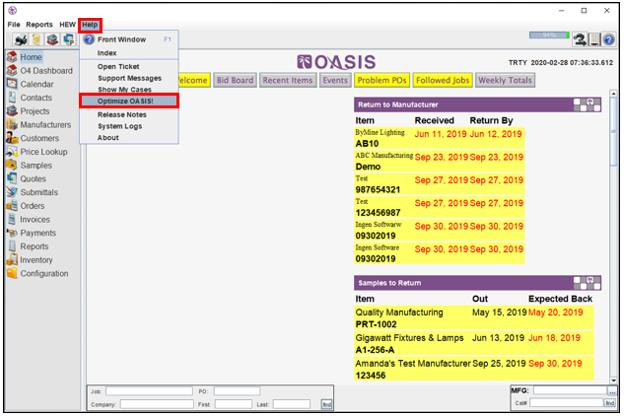 4. The "OASIS Optimizer" window will appear.
5. Scroll down to locate the "User Directory" section.
6. Select the "Oasis default boot directory" link.
7. The user folder will open on the user's machine. The ".oasis" folder is located within this folder.