LSI provides cut sheets for download through an FTP site that allows OASIS to import the cut sheets directly. To download all the cut sheets from the LSI FTP site, follow the instructions below.
Go to the Manufacturers section in the application list.
Click on Cut Sheets.
Find your LSI entry in the list or do a search to find it
Right click on the LSI entry and click New Catalog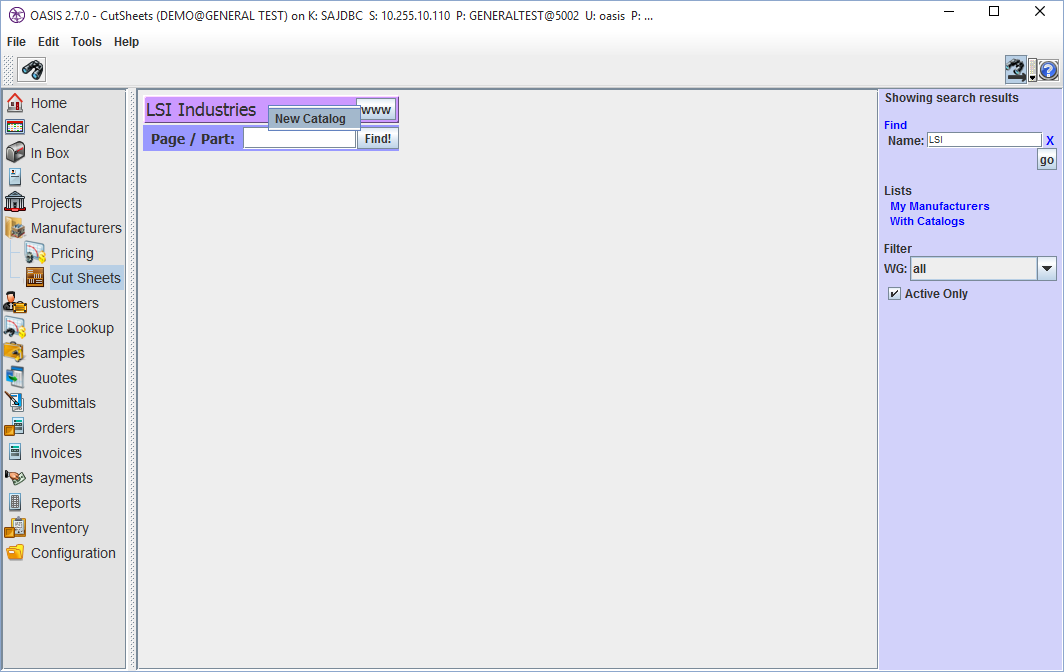 Give the new catalog a name.

Next, select the new catalog and right click it, then select Create Section.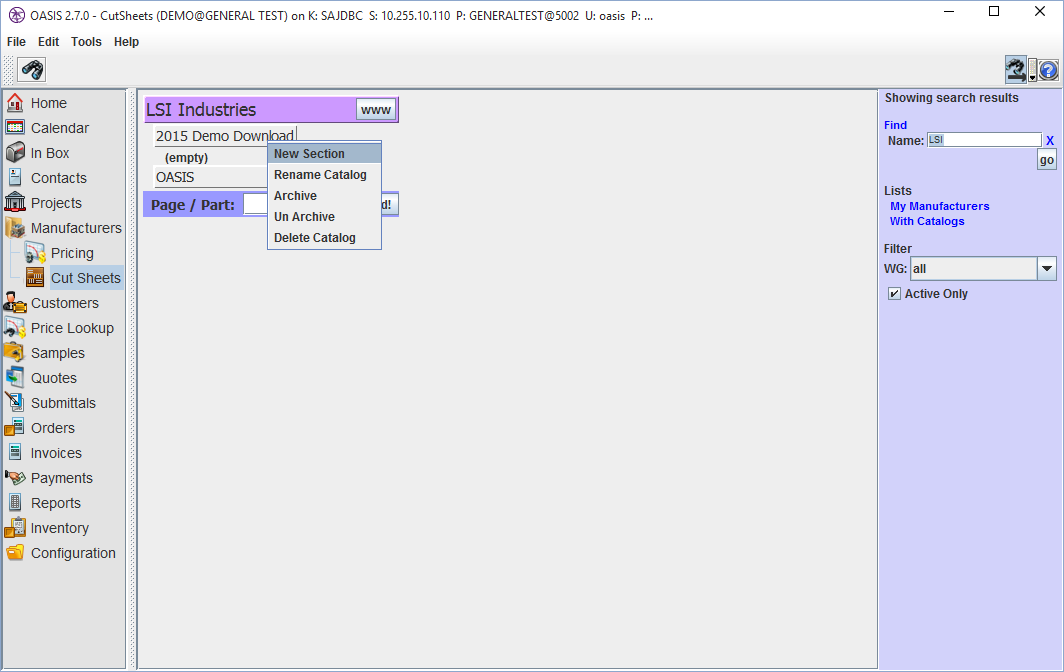 Give the new section a name.

Next, right click the new section and select Add from URL...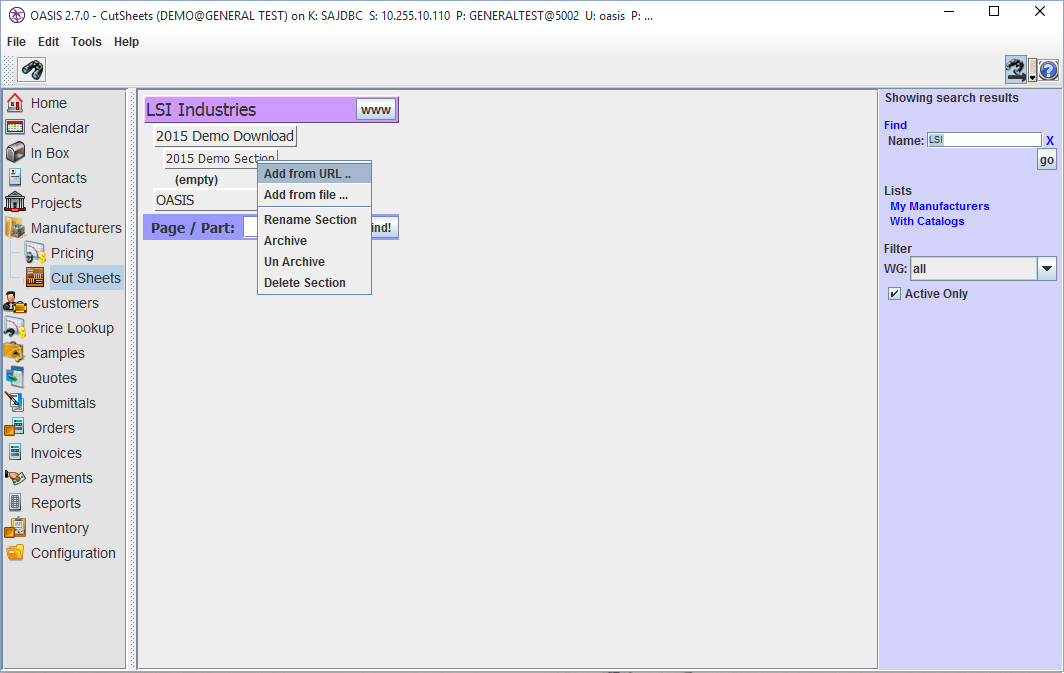 The URL screen will appear.
NOTE: Downloading from a URL requires a different address format then a standard web address. FTP addresses are formatted as ftp://username:password@address.
For LSI, enter the following: ftp://user:password@lsi-oasis.smartfile.com/cutsheets/
Replace "user:password" with the credentials provided by LSI.

The OASIS Download Spider will begin to download the PDFs at that URL.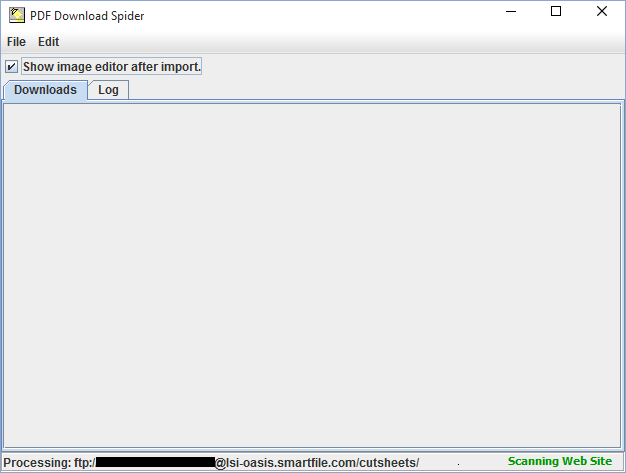 After a few moments, the list will begin to populate.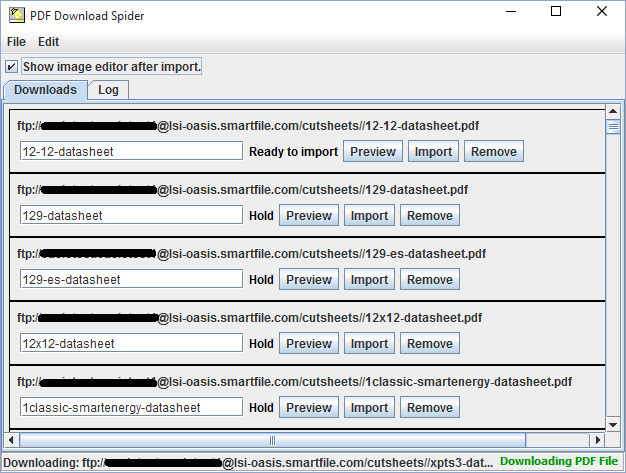 Note: Depending on your computer speed and bandwidth, the download of all of the cuts sheets could take several hours. You might want to consider starting the download before you leave for the day.
This process could take a long time to complete. There are typically around 1700 items on this download list. You have a few options for how to handle the download from this point.
For each individual item on this list, you can preview the cut sheet as they are downloaded and import them one at a time or you can remove ones that you do not need. This could take several hours.

Once the download is completed, you can also mass import them by going to File > Import All. This option has two separate choices:

If you have learned highlights for these images, you go to File > Move "learned" images to move the learned highlights to the new cut sheets when you select File > Import All. Please note that because the cut sheet might have changed significantly, the highlights will need to be verified and likely corrected, then relearned.
If you wish to delete the old highlights and start fresh with the new images, you can select File > Delete old "learned" images, then go to File > Import All.

Note: Once downloaded, the cut sheets can be updated the same way as the cut sheets that you download from any other website.