Users may alter the default behavior of OASIS to export product types and part numbers to Quickbooks. Caution: exporting part numbers requires manual configuration of the parts list in QuickBooks. Only use this option if users are prepared to enter the part number as it appears on the order into the QuickBooks application.
Note: to export part numbers, users must have administrative access in OASIS.
1. Navigate to the Configuration page.
2. Select "Software" from the drop-down list.
3. Select the "Settings" link.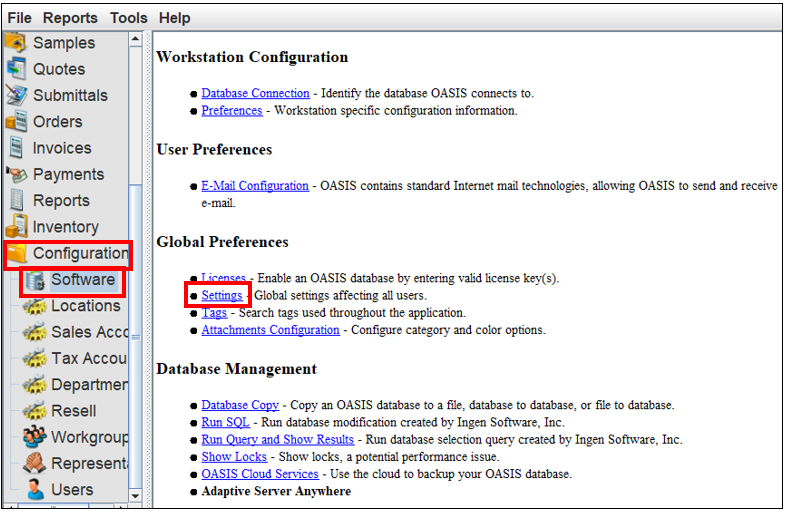 4. The "Global Settings" window will appear.
5. Select the "Invoices/ Payments" tab.
6. Select the "Exports" tab.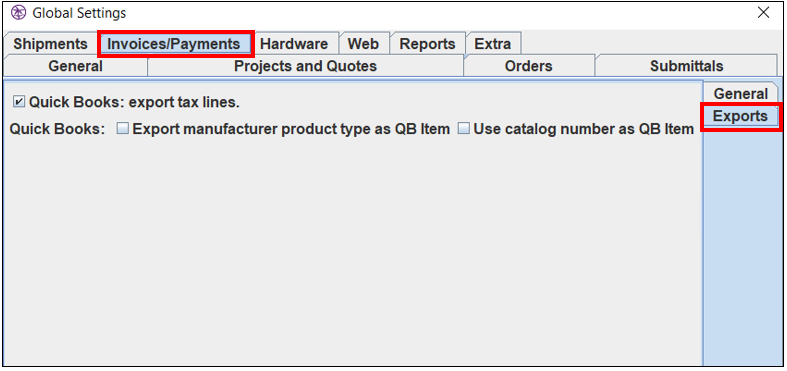 7. To export Product types, check the "Export manufacturer product type as QB item" box.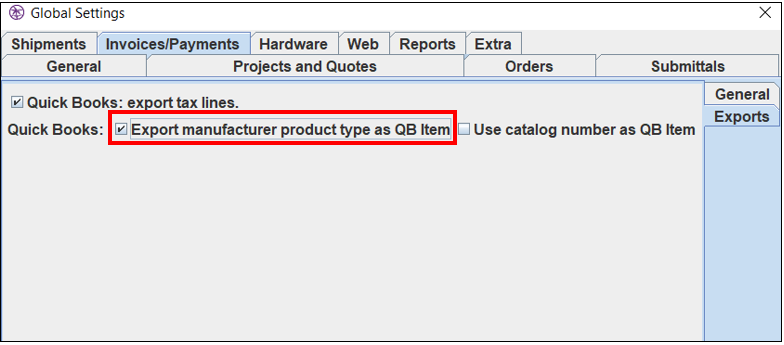 8. To export part numbers, check the "Use catalog number as QB item" box.
9. Select "OK."