Start tracking samples and their costs to your agency as soon as you order them. This will give you information to report from to see how much money you have tied into your sample inventory. Also, use this in tandem with the Samples section of OASIS and you'll have fewer lost samples.
Using a resell order to account for samples
You must first have a "miscellaneous" customer in the system. This is for the customer side of the resell order.
Create your resell order as you normally would. Use that "misc" customer, assign a PO number, select the order type as "sample", and make sure your resell company is selected. (The misc customer is just a placeholder so the system will accept the order. The customer side of this will not actually be used.)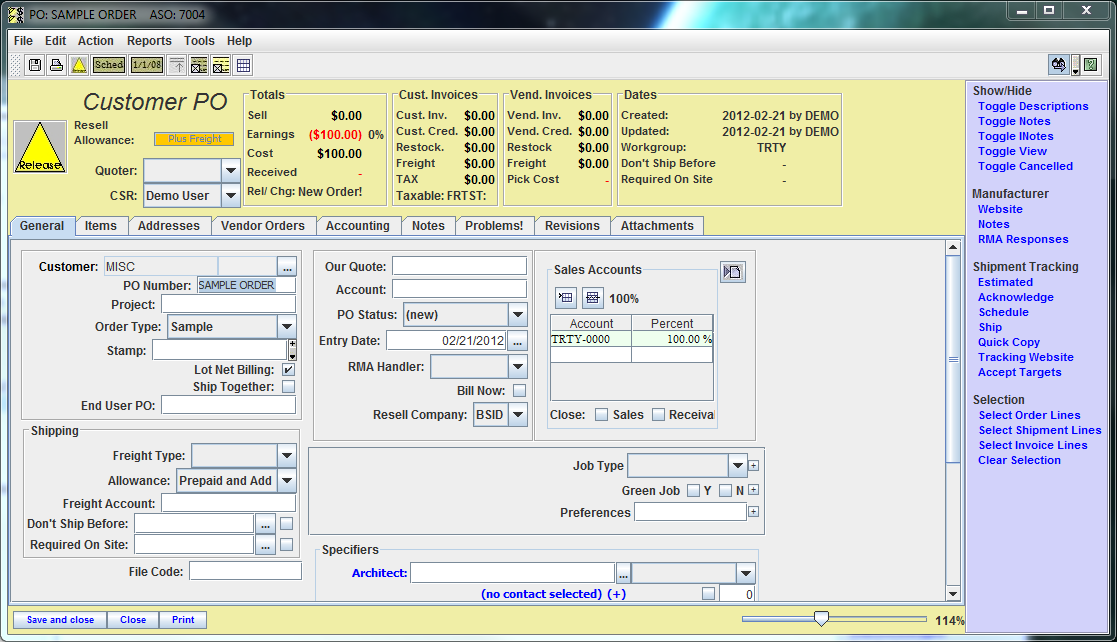 You want to show that you will be paying the vendor, but not actually reselling the product. To do this, you'll need to set up your cost as you normally would for the vendor side. Then add the negative of the cost into the profit column so the sell price is equal to $0.00.
This will account for the money the sample is costing you, showing that the earnings are a negative amount. The sell price of $0 shows that you aren't generating any profit from this transaction (because you aren't actually reselling it).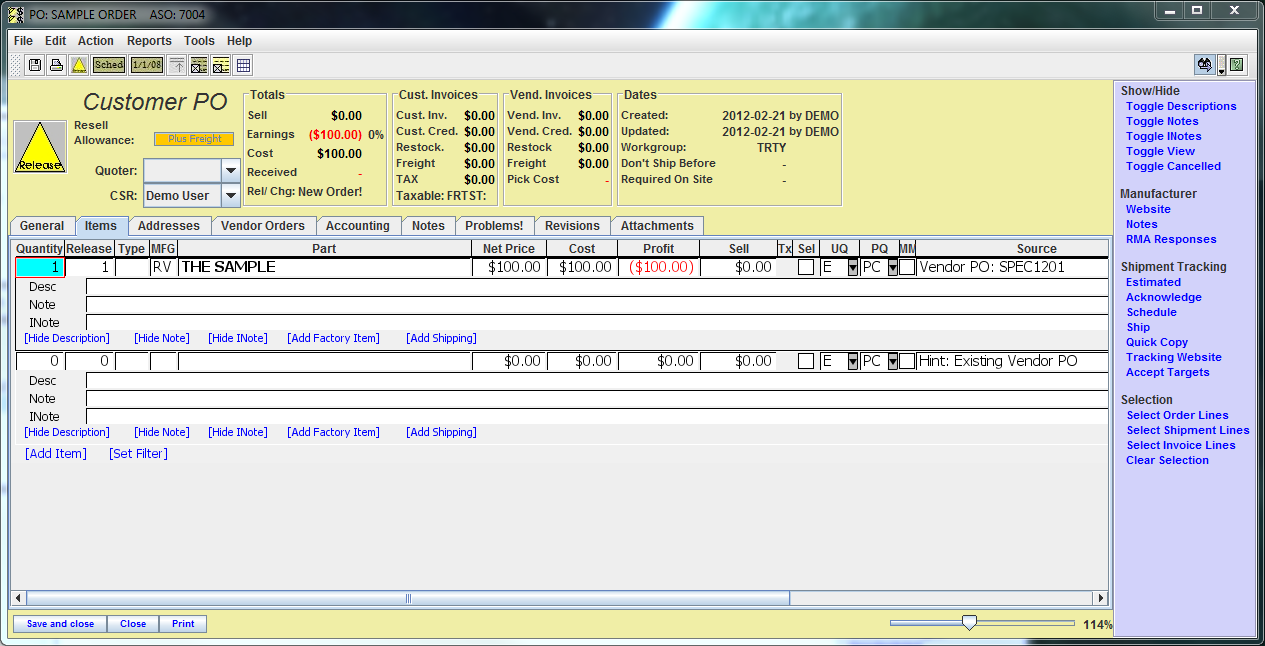 From here, you can print the order and create your vendor invoice and vendor payment as usual. The customer side will stay as it is.