The "Charge" Code is used to include a special charge or fee levied by the factory on a product. Sometimes this may be outside the lot value provided for the material and using a "Lot" line may not be useful as the product may be unit priced.
Projects and Quotes
In the example below, the $100 "charge" is levied like any other money on the job-- including a cost and sell for resell.

When printing a quote, the charge line will show like a product, although the text "charge" may be added to the "Quantity" column.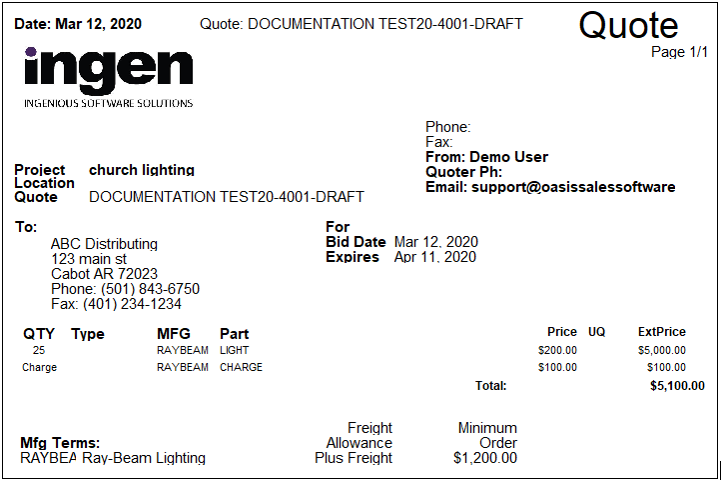 Orders
Conversion to an order shows the item just like any product line but with a quantity of one.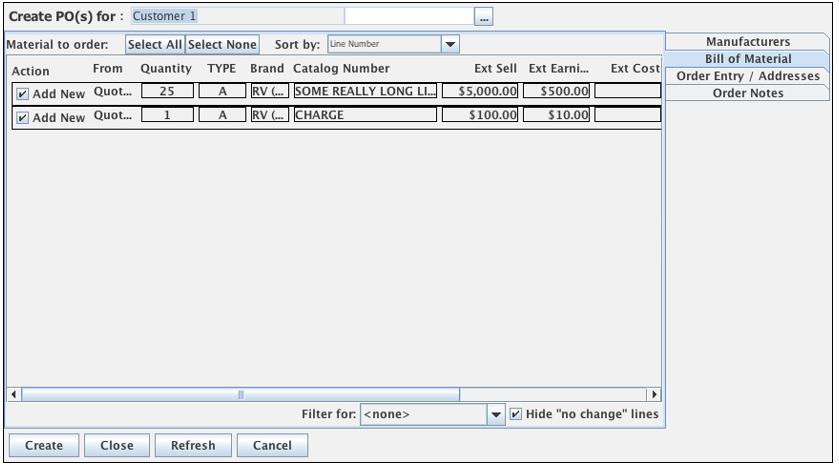 The value of the charge line becomes apparent on the order, allowing for the following features:
it has money value and supports commission and resell orders.
it is shipping agnostic. If the factory sends shipping information, it won't place the order in "manual apply only" mode. If the factory does supply shipping information, it will apply.
if the factory does ship the charge, it should not trigger outbound messaging to the customer.
it will not show on any shipping reports, as the item technically does not ship.