Global settings are settings that affect all users. Admin users may customize global settings for projects, quotes, orders, submittals, shipments, invoices, payments, hardware, web, and reports.
1. Navigate to the Configuration page.
2. Select "Software" from the drop-down list.
3. Locate the "Global Preferences" area.
4. Select "Settings."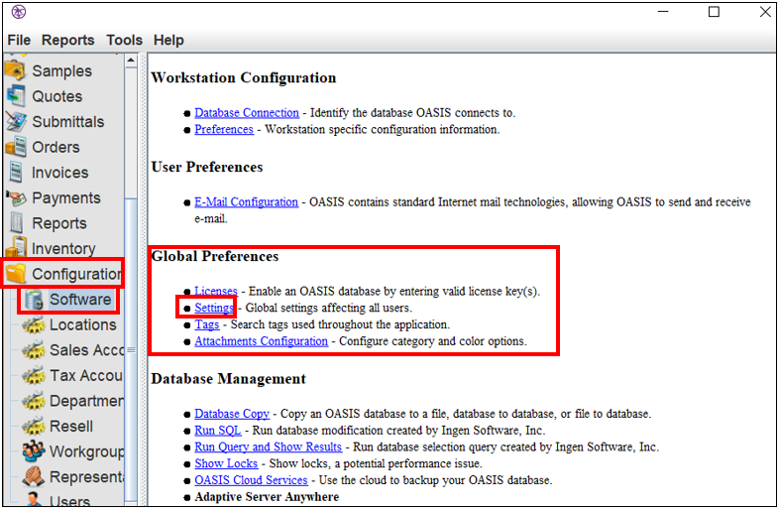 5. The "Global Settings" window will appear.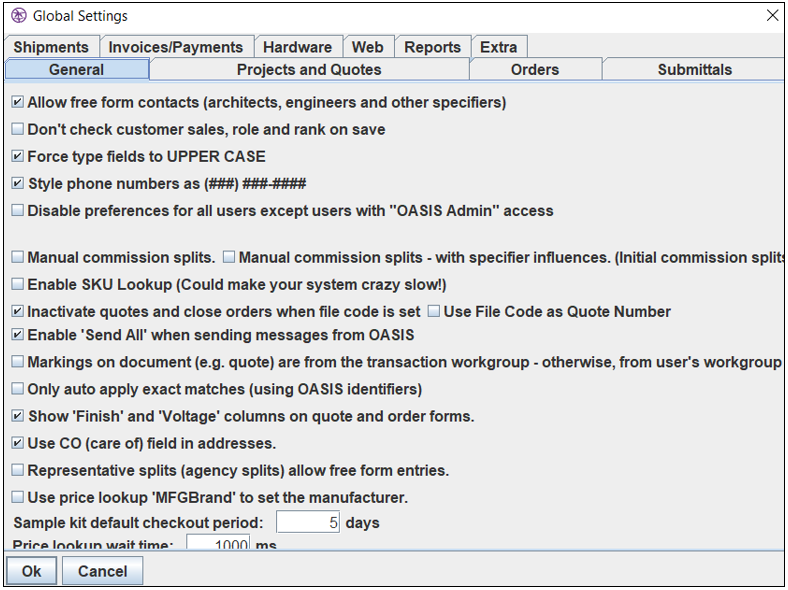 6. Use the following tabs to customize settings across OASIS. Caution: please contact OASIS support if setting a field to a value other than what is shown. Not following the recommendations could result in poor performance or bad data.