Sending a manufacturer an order using O2O is as easy as sending an email - once the basic O2O configuration is followed for the manufacturer, follow these steps to send the order.
(NOTE: if the manufacturer has direct integration with OASIS, you will see the "Send Now" screen instead of the Send Message window. Please use the direct send method and not O2O when it is available.)
Create the Order
Create the order as usual. This includes creating any orders from quotes: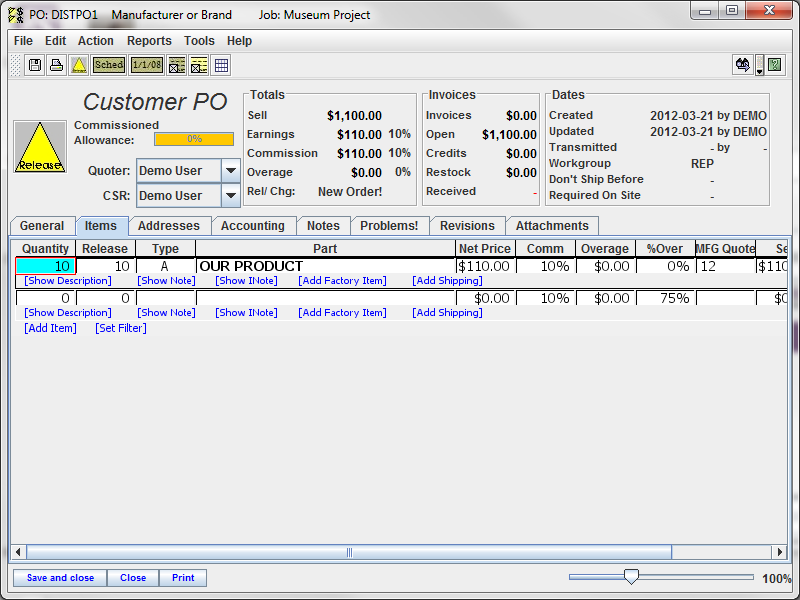 Follow your standard business process for new orders.
Sending the Order Using O2O
To send the order using O2O, just press any of the print buttons: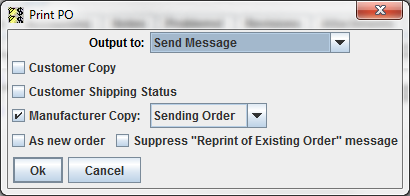 To use O2O, you must select "Send Message". (Please note, if the "Manufacturer Copy:" drop down shows "Send Direct!" then you should use the manufacturers direct integration with OASIS and the "Send Now" window to send the order.) Then press Ok: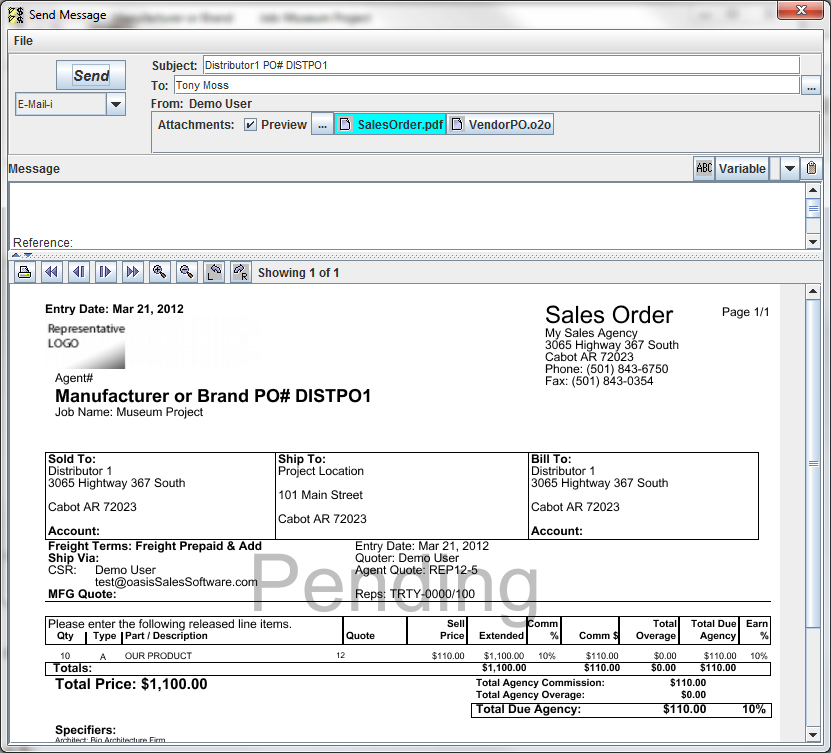 Above is the standard OASIS order form is always sent (above) and below is the .o2o file: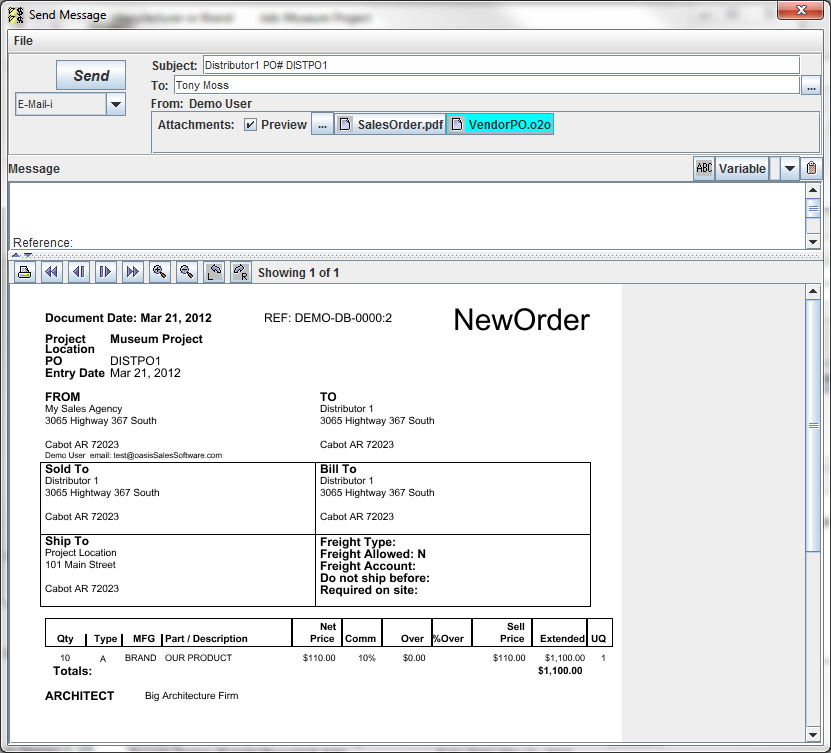 Make sure the "to" lists the proper person to send the order to and then press "Send".