The OASIS Batch Service always records the date, time, and host service the batch service was last run on. This helps users determine that the batch service is running normally.
1. Navigate to the Configuration page.
2. Select "Software" from the drop-down list.
3. Select "Tools."
4. Select "Batch Jobs."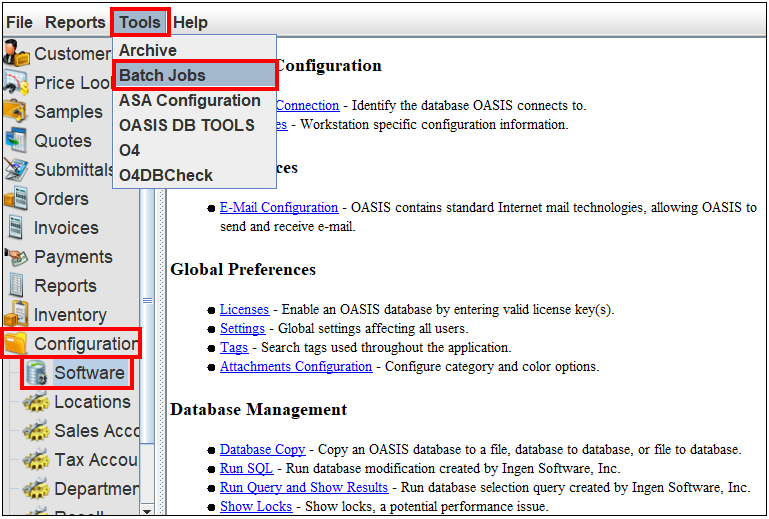 5. The "OASIS Batch Jobs" window will appear.
6. Select the needed batch, so it is highlighted.
7. The date and time the batch service last ran will appear at the bottom of the window. Note: if the status is not visible, users may need to expand the window.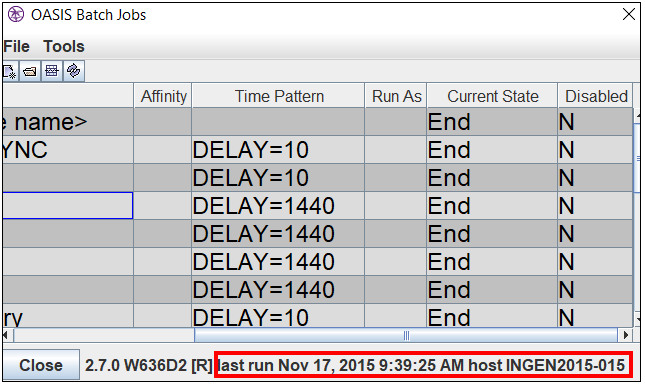 8. If the date is in the past (yesterday or more), then the service may needed to be restarted.
9. If the date is current and within the last three hours, then the batch should be functioning normally. However, if you continue to experience problems, contact customer support.