Splitting a line (also called adding a factory item) in invoices is very similar to adding factory lines to orders. This process can be completed in any type of invoice. This example will use a commissioned invoice.
Note: users can only add a factory item if the original line has not been shipped or invoiced.
1. Navigate to the Invoices page.
2. Open the needed invoice.
3. Select the "Items" tab.
4. Locate the needed line.
5. Select the blue "Add Factory Item" link that appears directly below the needed line.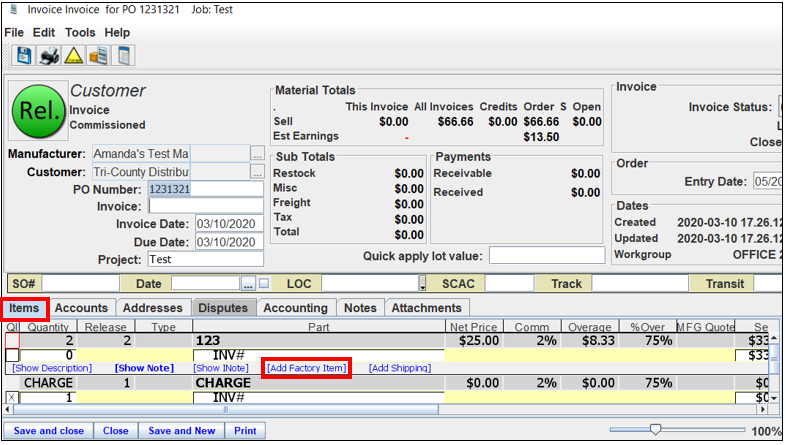 6. A new line will appear directly below the original.
7. Enter the information that was invoiced in the new line.
8. An example of the printed invoice is listed below: