Staff changes are inevitable; people retire, change roles, move on, or are hired. When these workplace changes occur, OASIS makes it easy to reassign all customer sales assignments from one sales user to another.
Requirements:
1. Navigate to the Customers page.
2. Click Tools, then select Reassign Sales Assignments from the drop-down list.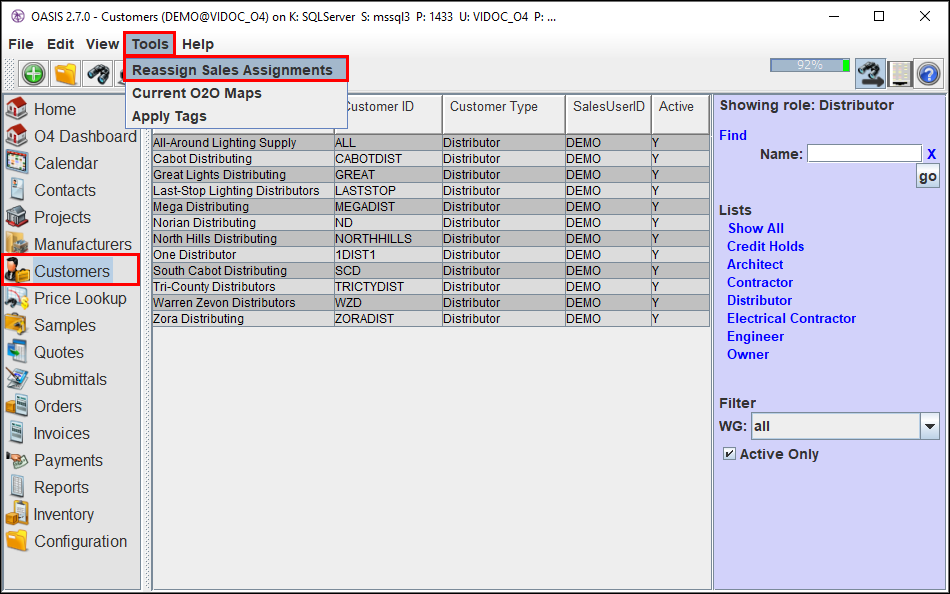 3. The Reassign sales responsibility window will appear.
4. Select the sales user you wish to change from the Accounts currently assigned to drop-down list.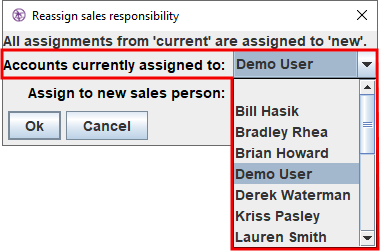 5. Select the new sales user from the Assign to new sales person drop-down list.
6. Click Ok.

7. A Question window will appear confirming the change. Click Yes.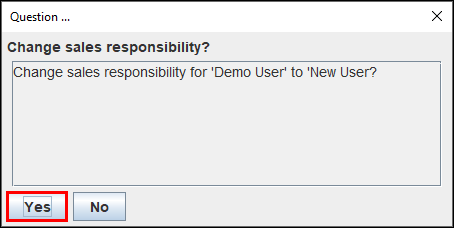 8. All customers with the previous sales assignment will update to have the new sales assignment.
Before: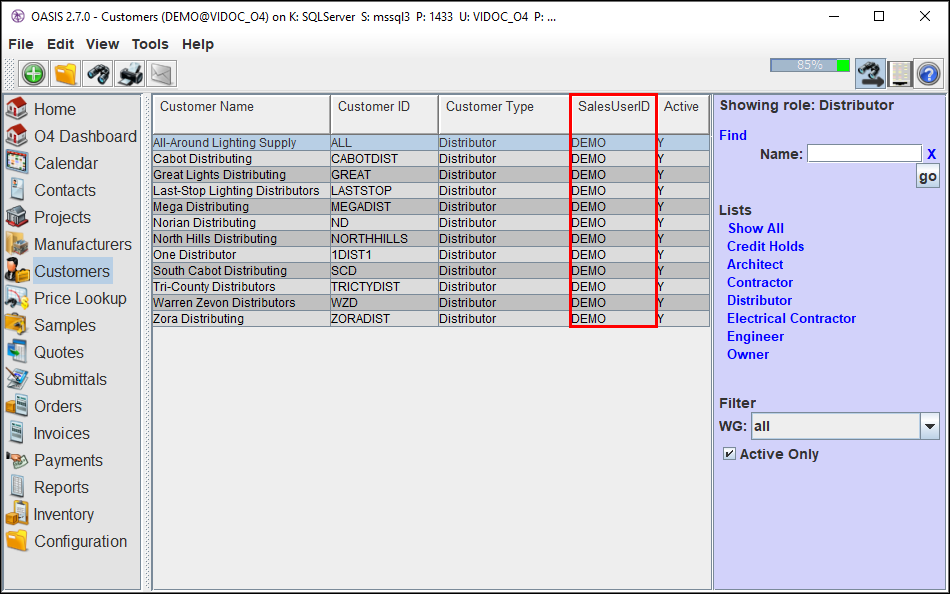 After: