Over time, staff and responsibility changes are inevitable. People retire, change roles, or move on and new hires come in. If a sales person is assigned to customers in OASIS and workplace changes occur, users may reassign sales responsibility.
1. Navigate to the Customers page.
2. Select the needed customer, so it is highlighted.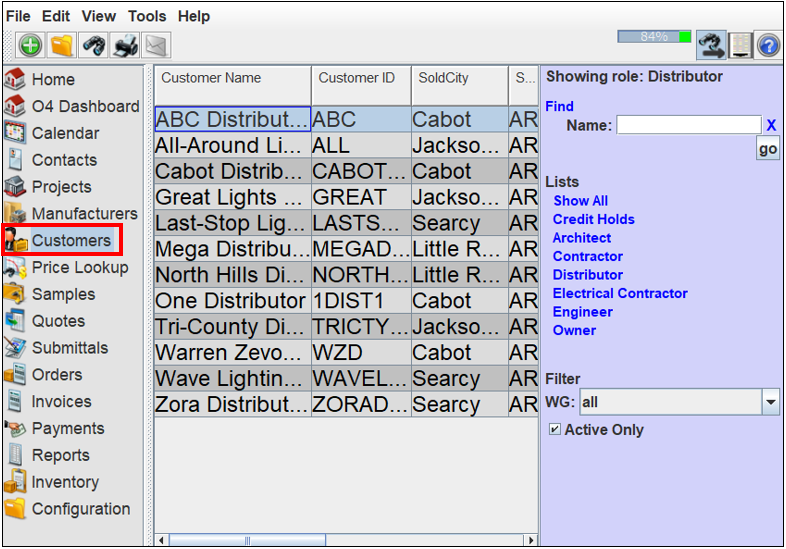 3. Select "Tools."
4. Select "Reassign Sales Assignments."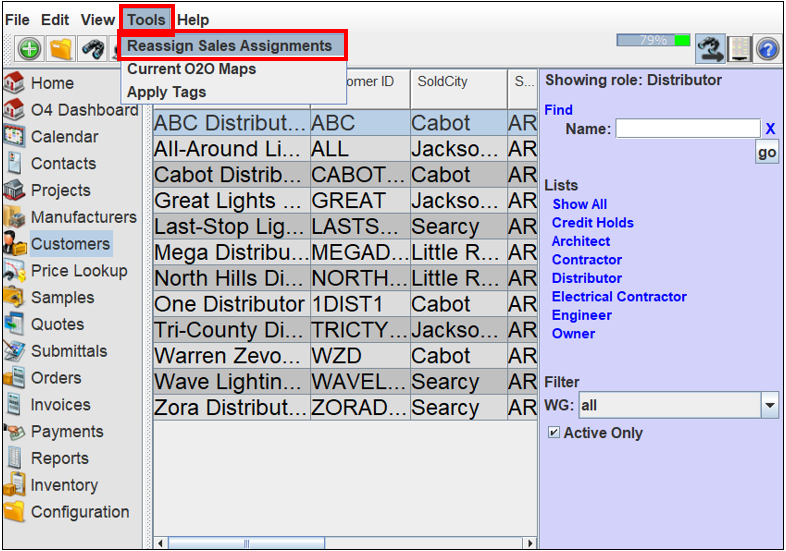 5. The "Reassign Sales Responsibility" window will appear.
6. The "accounts currently assigned to" field list the sales account currently assigned to the customer.

7. In the "assign to new sales person" field, use the drop-down arrow to select a sales account to reassign responsibility to.
8. Select "OK."

9. The "Question" window will appear, confirming you would like to reassign sales responsibility.
10. Select "Yes."