Users can reserve a sample directly through OASIS. By selecting the sample and scheduling start and end dates, users can reserve a sample before other users can check it out. This schedule will appear on the "Upcoming Schedules" tab of the sample editor.
1. Navigate to the Samples page.
2. Select the needed sample, so it is highlighted.
3. Select "File."
4. Select "Schedule."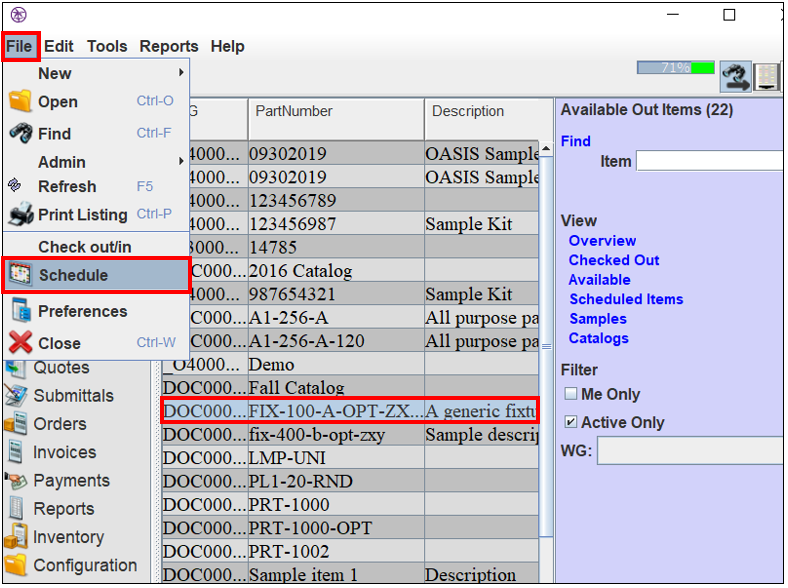 5. The "Event Editor" window will appear, displaying the current user and the sample.
6. In the "General" tab, enter the start date (the date the sample will be checked out) and the end date (the date the sample will be returned).
7. In the large text area, enter any notes.
8. Select "Save and Close" to create the schedule.