This report allows users to show all jobs containing a certain part number. It provides the part number, locations, job names, customers and contractors involved, and many other details.
1. Navigate to the Price Lookup page.
2. In the "Manufacturer" field, select the

button.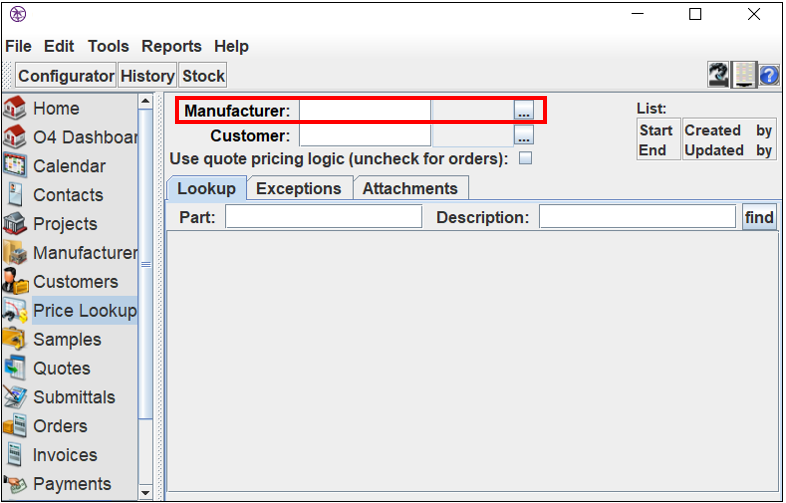 3. The "Select Manufacturer" window will appear.
4. Check the box corresponding to the needed manufacturer.
5. Select "OK."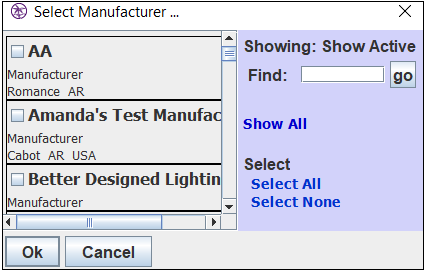 6. Enter the needed part number.
7. Select "Find."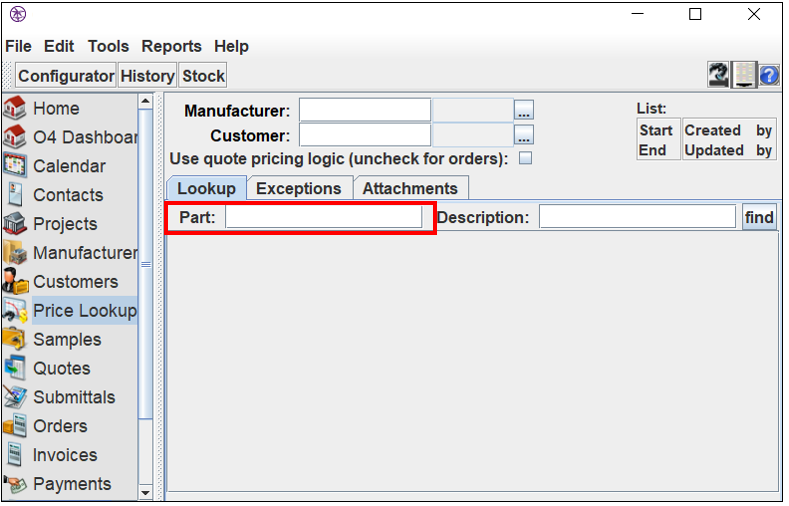 8. Select the needed part, so it is highlighted.
9. Select "Reports."
10. Select "Item Location Report."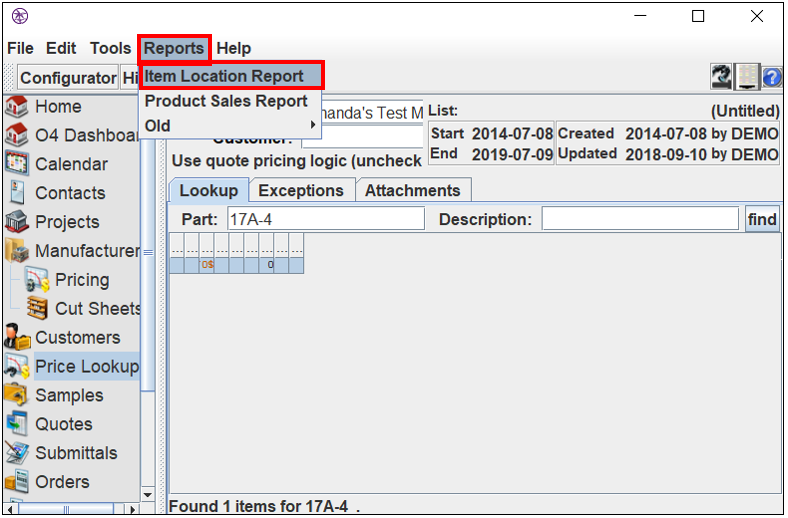 11. The "Item Location Report" window will appear.
12. Select the "Output To" field.

13. Select "Print."