For a user to have access to and use the Samples page, they must have the proper security rights. This process must be completed by a user with administrative access.
1. Navigate to the Configuration page.
2. Select "Users" from the drop-down list.
3. Double-click on the needed user.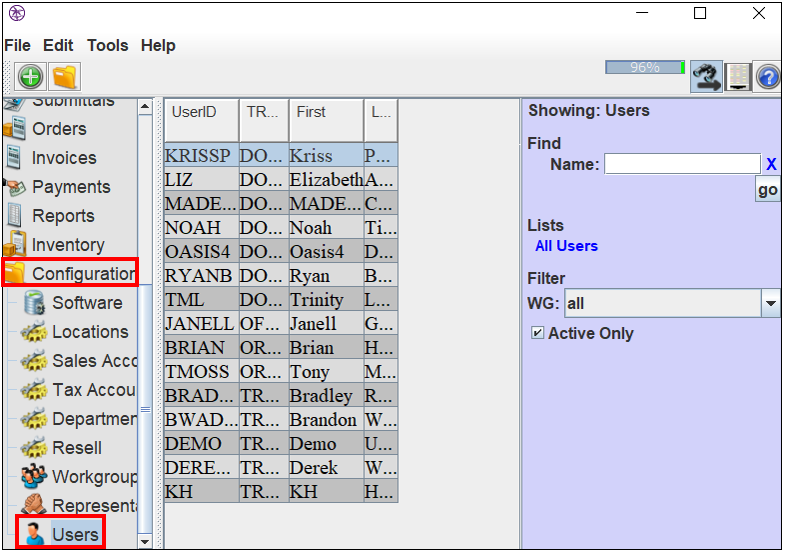 4. The "User Editor" window will appear.
5. Select the "Security" tab.
6. Locate the "Samples" row.
7. Adjust security settings as needed.
Create- ability to receive (create) a sample or catalog
Read- ability to view the list of samples and catalogs
Update- ability to check out a sample
Delete- ability to delete existing samples and catalogs
View All- ability to view samples in other workgroups
Reports- ability to run reports in the Samples page
Admin- ability to edit (modify) a sample after it is created
8. Select "OK."