Users may setup a workstation to function as a kiosk with automatic login, when the Samples-Full Screen Mode is launched. This should only be used on a machine that's sole purpose is to be used for checking in and out samples. Any attempt to login onto OASIS will result in logging in as the auto login user.
1. Navigate to the Configuration page.
2. Select "Software" from the drop-down list.
3. Select "Preferences."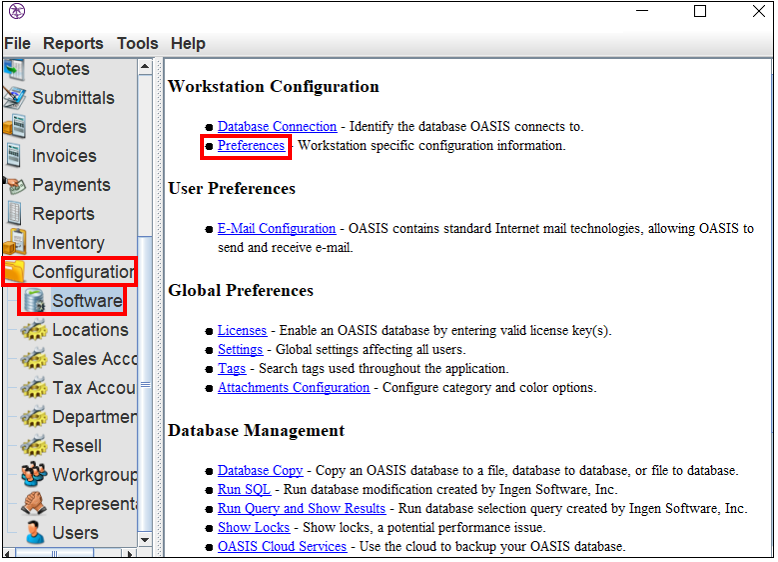 4. The "Workstation Settings" window will appear.
5. In the "General" tab, check the "Auto-login" box.
6. Enter the user ID and password for the account that is to be used.
7. Select "OK."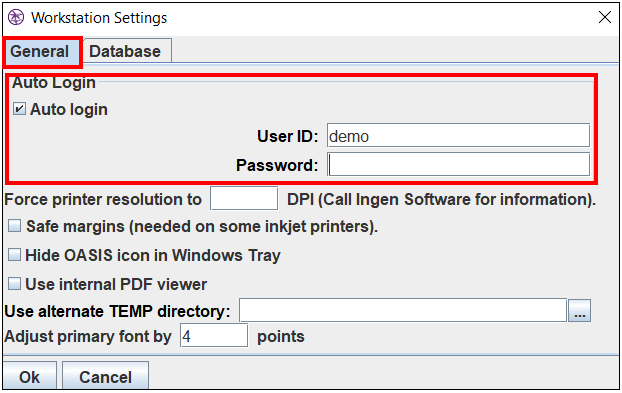 8. Users can now launch the full screen version of OASIS and it will automatically log into the account.