LSI has new configurator settings in OASIS. This new setup process is required by OASIS to keep up with current technology.
1. Navigate to the Manufacturers page.
2. Open the LSI entry.
3. The "Manufacturer Editor" window will appear.
4. Select the "General" tab.
5. Select the "Configure Specialization" link.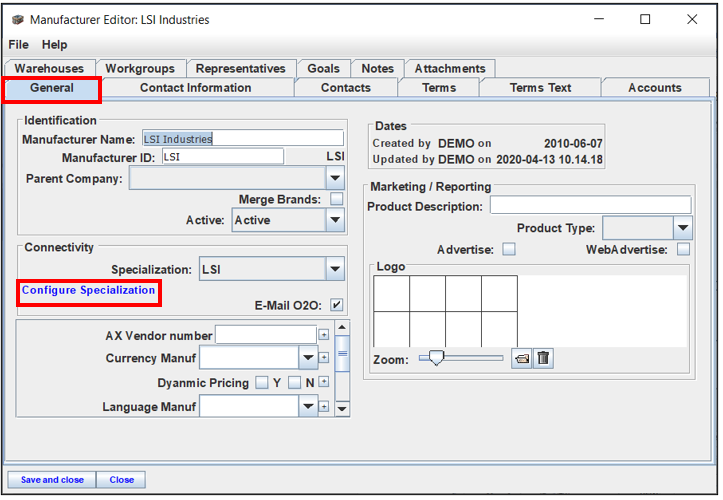 6. The "Configure Data to Send to Manufacturer" window will appear. Note: the "Configurator" tab is now available.
7. Select the "Configurator" tab.
8. Confirm with LSI, and enter the location of the LSI configurator in the "URL" field.
9. Enter the username and password provided by LSI
10. Check the "Use the new OASIS Configurator Process" box. Note: this is required.
11. Select "Save" to close the window.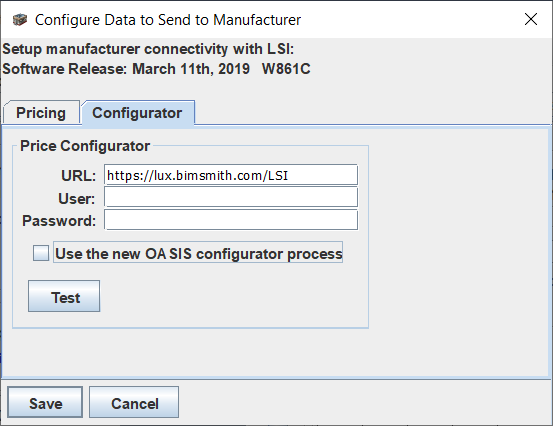 12. Select "Save and Close" to close the "Manufacturer Editor" window.
13. Restart OASIS to complete setup for the new configurator settings.
Further Notes
Once users have completed this process, are in Glaze, and wish to send a quote back to OASIS, select "Send to New OASIS."