If needed, users may opt to change their password directly through OASIS.
1. Navigate to the Home Page.
2. Select "File."
3. Select "Change Password."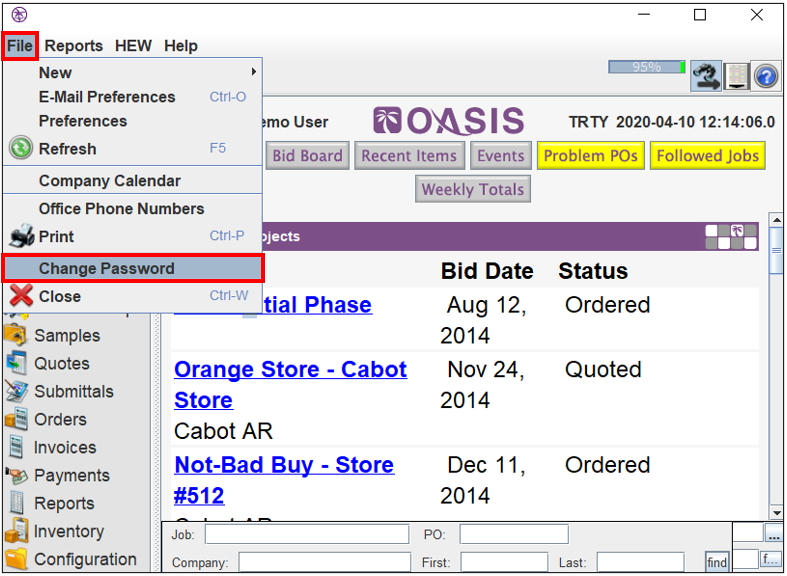 4. A new window will appear.
5. Enter the current password.
6. Enter the new password. Note: it is recommended that users write their password in a secure location if needed.
7. Select "OK."