This document discusses installing OASIS as a client version on a Macintosh machine. For more information on downloading OASIS on a Windows, click here. For more information on downloading the server version, click here. Note: images were taken using macOS Sierra (Version 10.12.5). Your situation may vary depending on the OS version and your security settings.
1. Navigate to http://www.oasissalessoftware.com/MainSite/resources.html#install-oasis.
2. Locate the install options for Mac.
3. Select the OASIS 64 BIT option.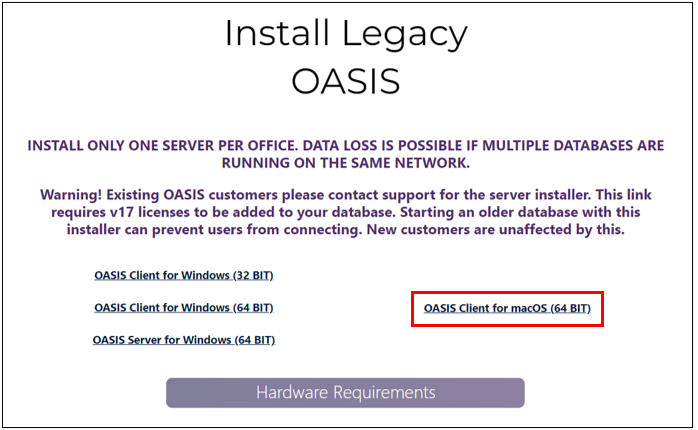 4. The download will begin, and a progress window similar to the one below should display at the bottom of your browser.
5. Select "Keep."

6. The following window will appear.
7. Select the icon at the bottom of the browser window, or double-click the installer in the download folder.

8. Depending on security settings, the following window may appear. If so, select "OK." Otherwise, continue to step 14.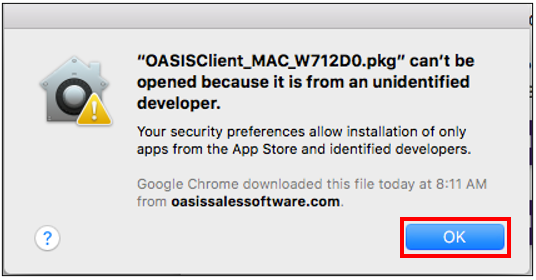 9. Select the down arrow next to the installer image at the bottom of the browser window.
10. Select "Show in Finder."

11. Right-click on the installer, and select "Open."

12. The security window will appear again.
13. Select "Open."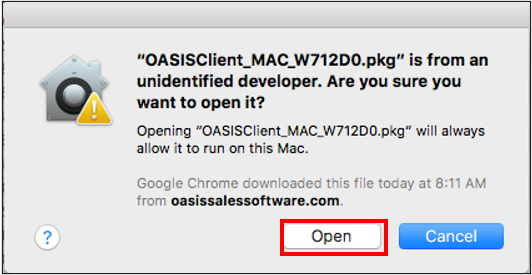 14. The "Install OASIS" window will appear.
15. Select "Continue."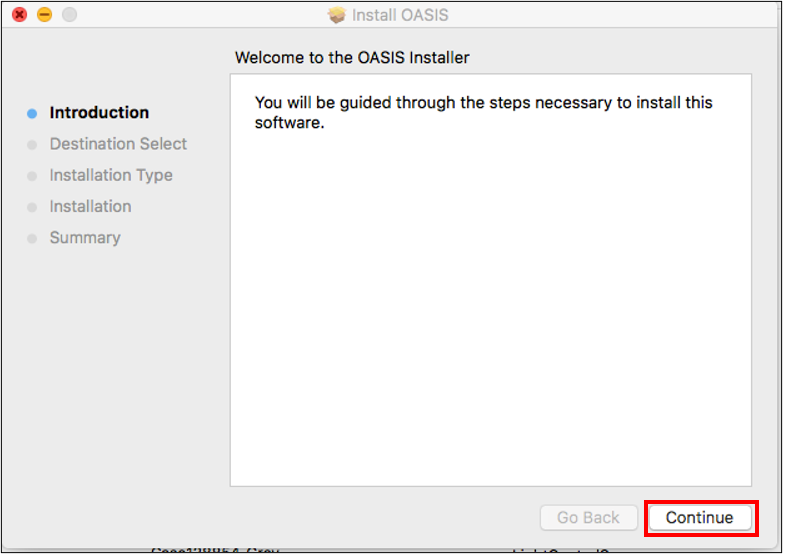 16. On the next screen, select "Install."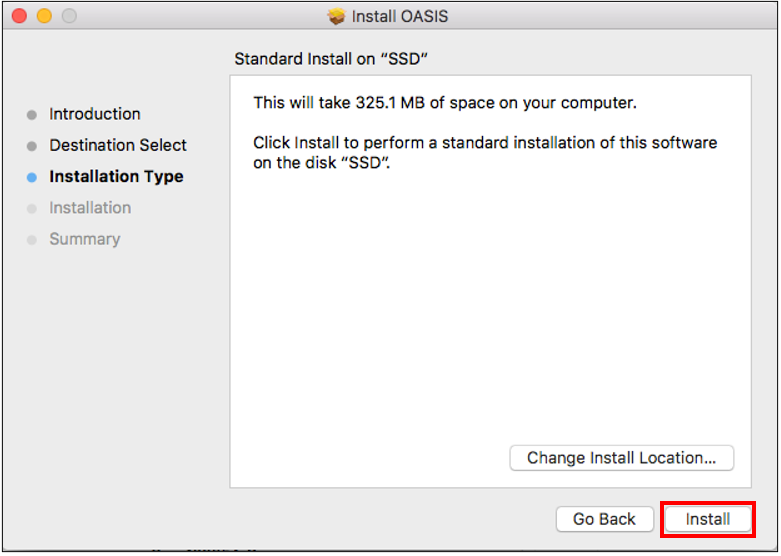 17. When the installation is complete, a message window may appear, asking to move the installer to the trash. Note: this is optional. The installer may be moved to trash without any impact on the program.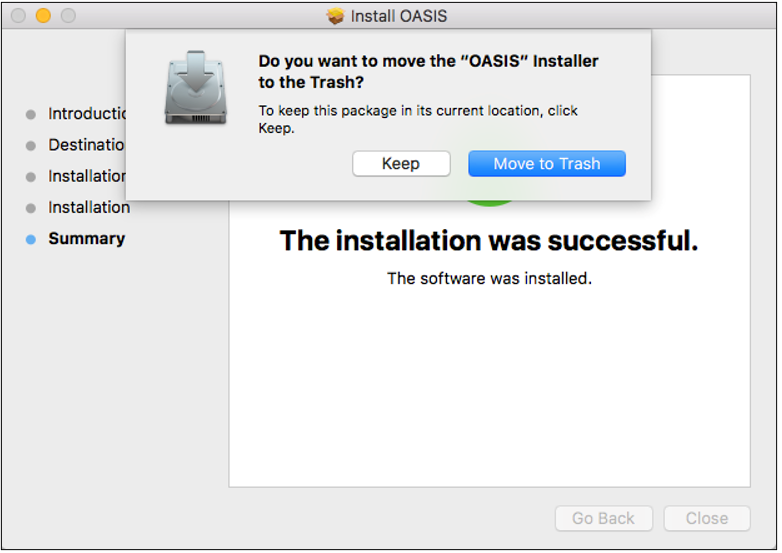 18. OASIS will then appear in the "Applications" folder. The OASIS icon looks like image listed below: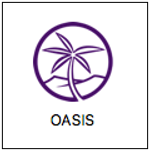 Running out of Memory in OASIS?
Run Oasis in 2G or 4G mode to start your application with more memory. Users can download and install these launchers and place them in your application folder. Note: users may have to use the instructions above, for security settings.
2G installer: OASIS2G.zip
4G installer: OASIS4G.zip