If you are having problems with people logging in to OASIS and receiving popup messages that license numbers are exceeding, then you will want to check the number of licenses you have currently installed. Note: to complete this process, the user must have administrative rights.
1. Navigate to the Configuration page.
2. Select "Software" from the drop-down list.
3. Select "Licenses."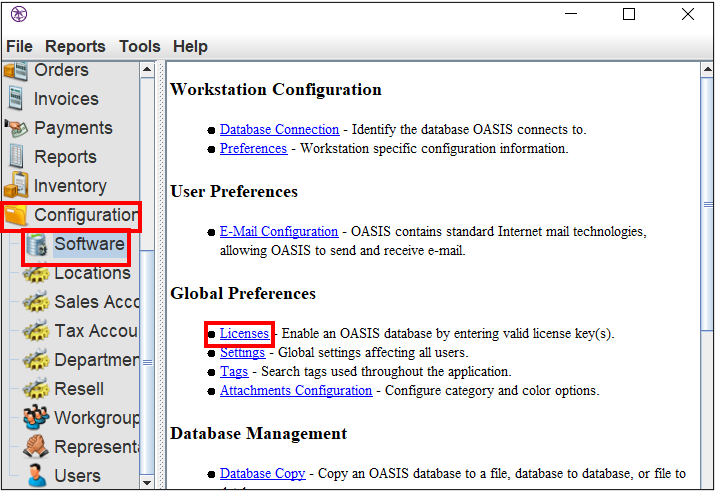 4. The "License Viewer" window will appear.
5. Review the "Name" column and the "Value" column. This shows the number of seats that you have for OASIS. Note: if you feel this is incorrect, contact customer support.