Some users prefer to reflect vendor payments in OASIS to help project managers reconcile jobs.
1. Navigate to the Payments page.
2. Select "File."
3. Hover over "New," and select "New Vendor Payment."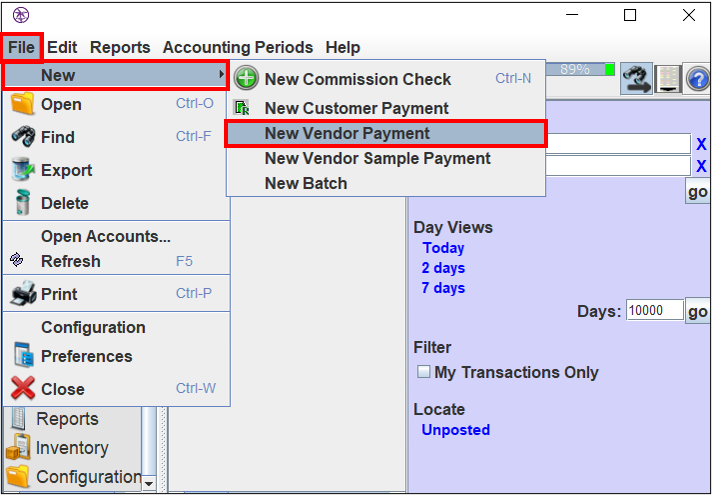 4. The "Select Manufacturer" window will appear.
5. Check the box for the needed manufacturer.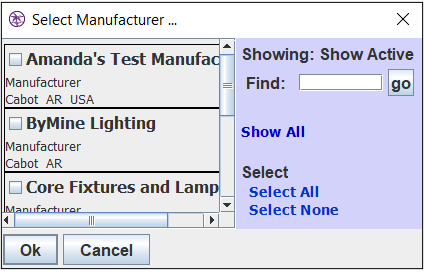 6. The "Payment Editor" window will appear.
7. Enter the check number and the check amount.
8. Enter the invoice number and the payment amount.
9. Select "Set."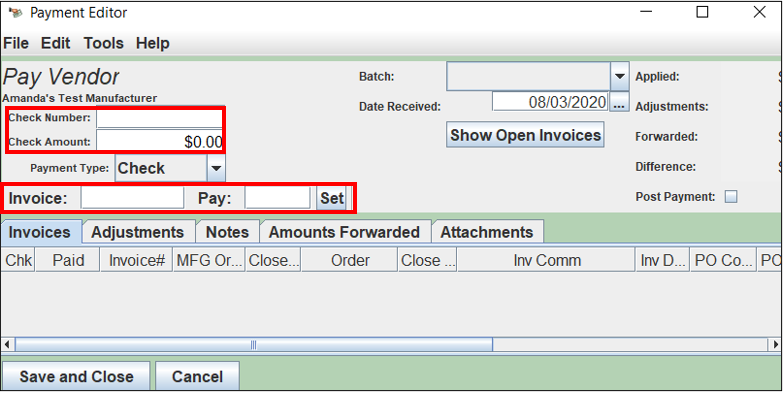 10. Post the payment as you would normally.