Microsoft is decommissioning the EWS or Exchange for Web Services protocols over the next year. (Was to be this October, but postponed due to COVID-19.) The new OASIS email connector for Office 365 uses Microsoft Graph – a new set of protocols for accessing Microsoft SaaS services.
Setup
1. Start in the OASIS Home page and select File->Email Preferences. Then Select "Microsoft Office 365"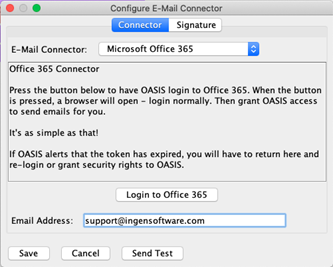 2. Press the "Login to Office 365" button. This will launch a browser asking for you to login to your Microsoft Office account. If you have multiple accounts, make sure to login to the proper work account you want OASIS to use when sending email.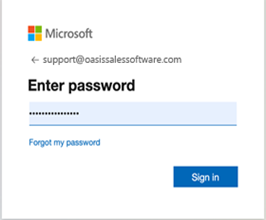 3. If your Office 365 account doesn't have privileges to grant this, then you will be asked to have an admin log in to grant permission. If your admin is available, then click "Have an admin account? Sign in with that account" and then the admin will provide their log in.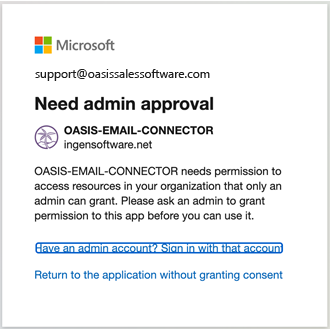 Alternatively, the email admin can to Settings > Org settings > Services from the Office 365 portal and enable users the ability to consent to applications.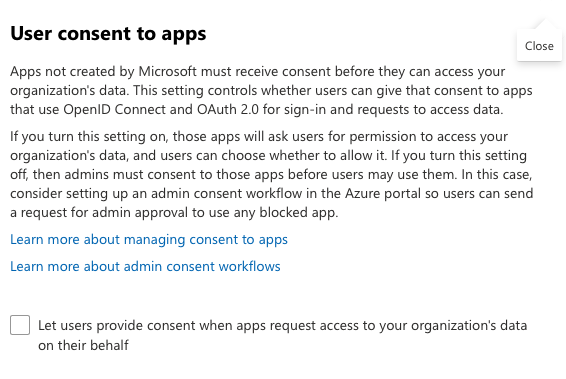 3. Grant OASIS the rights to send email on your behalf: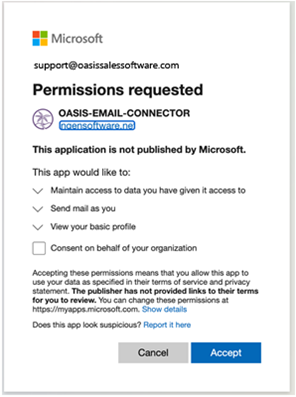 Once complete, you will see a dark blue OASIS screen confirming the rights have been sent to OASIS:

4. Next, OASIS must send an email to properly complete the process. To do this, just press the "Send Test" button:

5. Press the "Save" button to save the login information to OASIS.