Introduction
This article will cover the steps for reversing a posted payment. Below are the sections to be covered:
Find Payment
Reverse (Un Post) the Payment
Find Payment
OASIS allows users to un-post payments in order to make adjustments.
First, you need to find the payment in question. Follow these steps:
Login to OASIS
From the Dashboard, click "Payments"

Returned is the Payments Page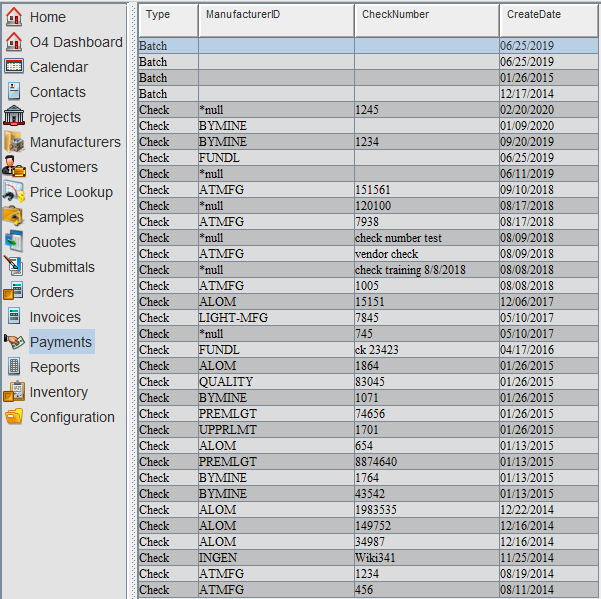 Double click the payment you want to reverse.
Reverse (Un Post) the Payment
After selecting the payment, returned is the Payment Editor screen:

From the "Payment Editor" screen perform the following steps:
Click "File"
From the drop down selections, Click "Un Post"
A Pop-Up will appear, asking you to confirm the request.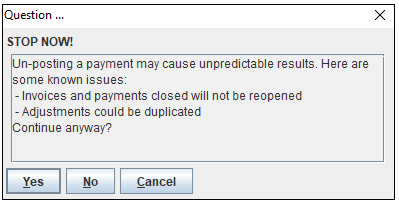 If you wish to continue, Click "Yes".
The "Question" Pop Up will go away, leaving the "Payment Editor" screen.
In the bottom left hand corner of the screen, click "Save and Close".
Re-open "Payment Editor" screen, and you will see that the transaction shows in an "Unpaid" state.
From being posted on April 4, 2019, the Un-Post function has changed to Post Payment box being unchecked and the balance fields re-appear.