The Inventory Activity report allows users to see inventory activity, such as items received and shipped from inventory (including shipped sales value), by month or year.
1. Navigate to the Inventory page.
2. Select Reports.
3. Select "Inventory Activity" from the drop-down menu.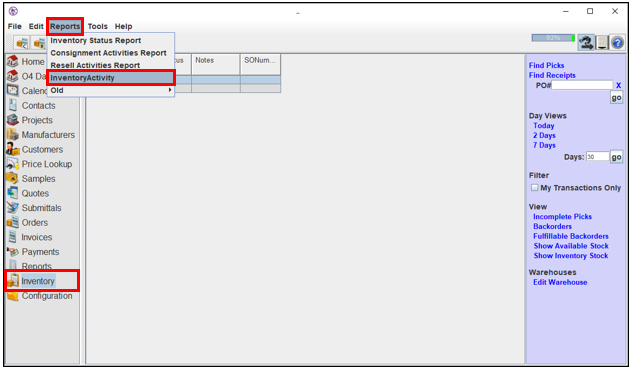 4. The "OASIS - Inventory Activity" window will appear. The report will automatically show inventory activity during the past six months and counts will be displayed for each warehouse's received items, shipped items, and shipped sales amount. Note: the only values shown is actual activity; items in inventory that have no activity are not shown.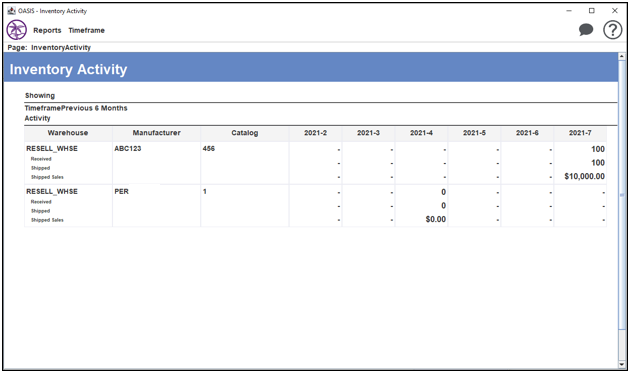 5. To adjust the time frame, select the "Timeframe" menu and select a span of months (previous 6, 12 or 24 months) or a single year from the past 5 years.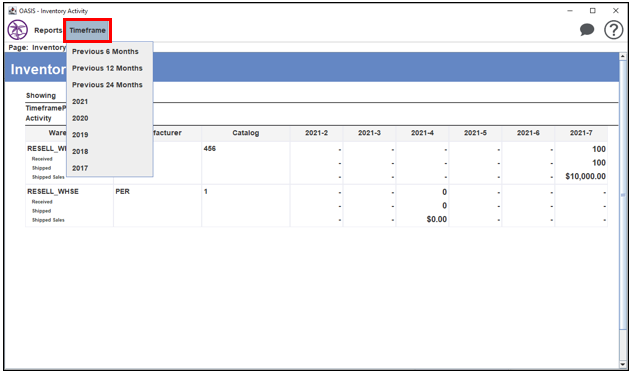 Users can click on a month cell and see receipts or picks associated with that month's summary.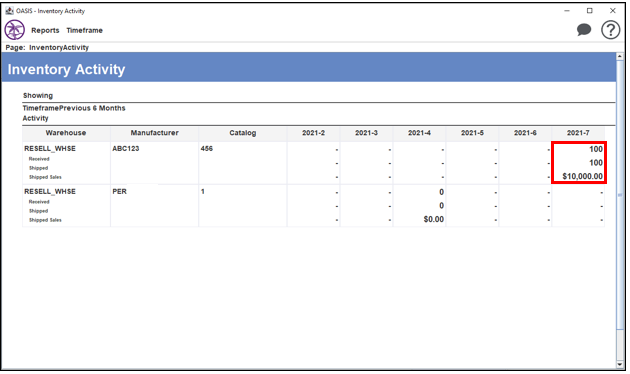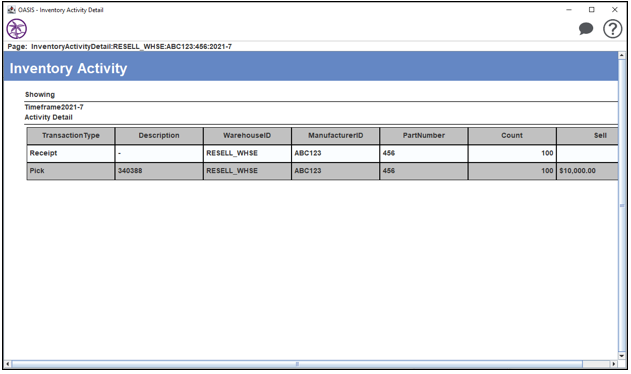 6. To print the report to Excel, select the "Reports" menu and select "Create XLSX."