The Signify token authenticates Signify connectivity in OASIS. This article will explain how to create a Signify token and where to enter it in OASIS.
Creating the Token
Note: you must have a registered, active MyLighting Portal account to create the Signify token. If you do not have an account, please visit www.portal.signify.com and register by clicking on the Register button found on the login screen. For Portal-related issues and assistance, please email Signify at mylighting.nam@signify.com.
1. Sign into the Signify's MyLighting Portal.
2. Click the My Tools menu, then select Lighting API Security from drop-down list.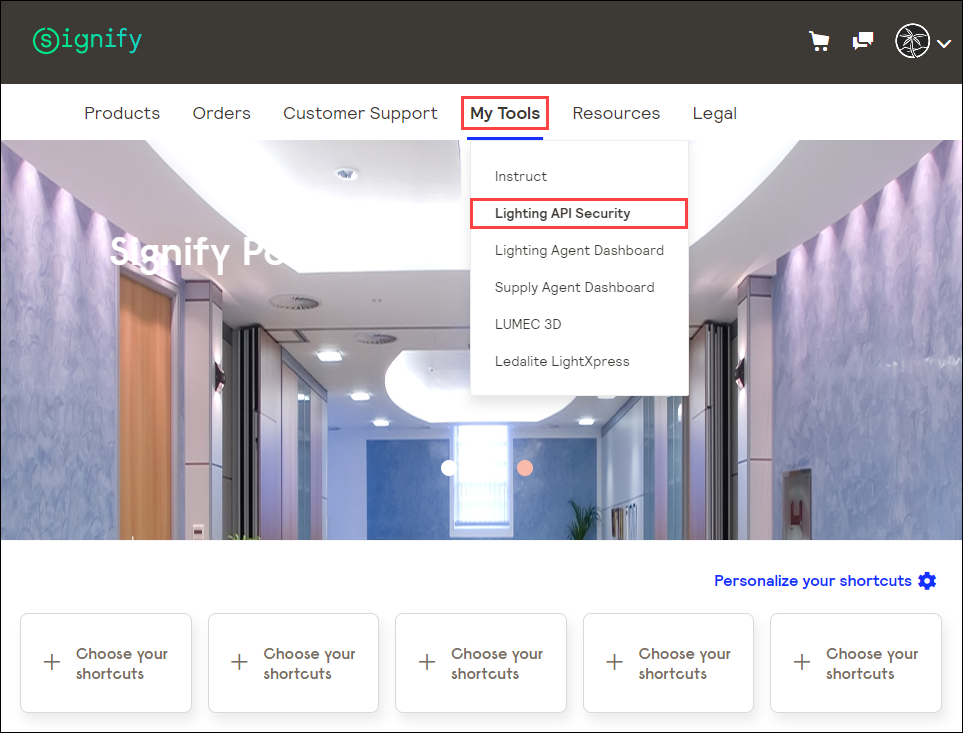 3. The Lighting API Security page will appear. Click Create Token.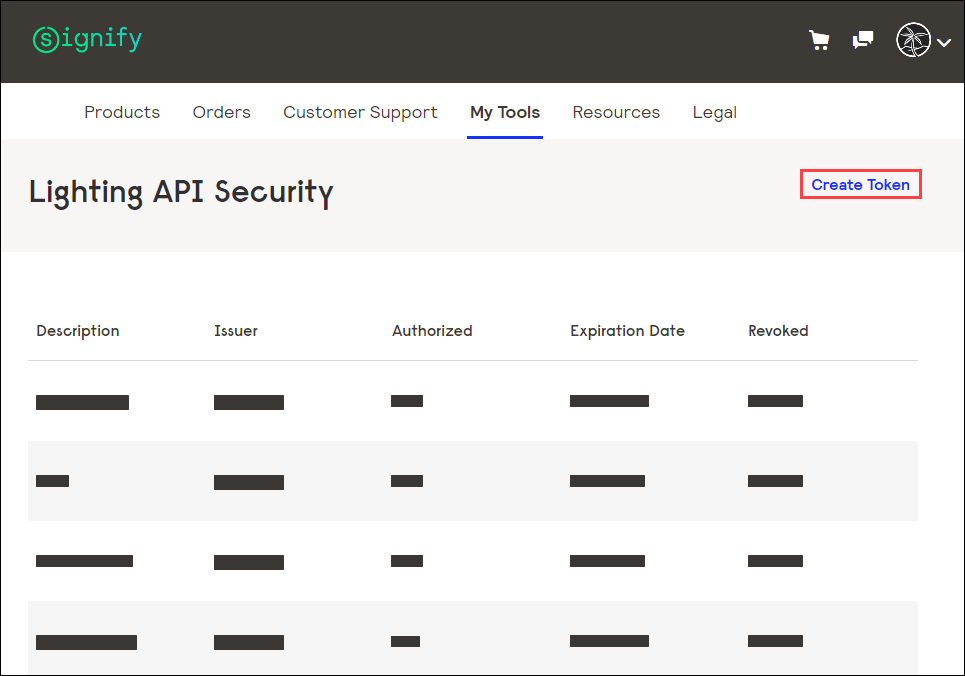 4. Enter a name for the token into the Token name field (any name will work).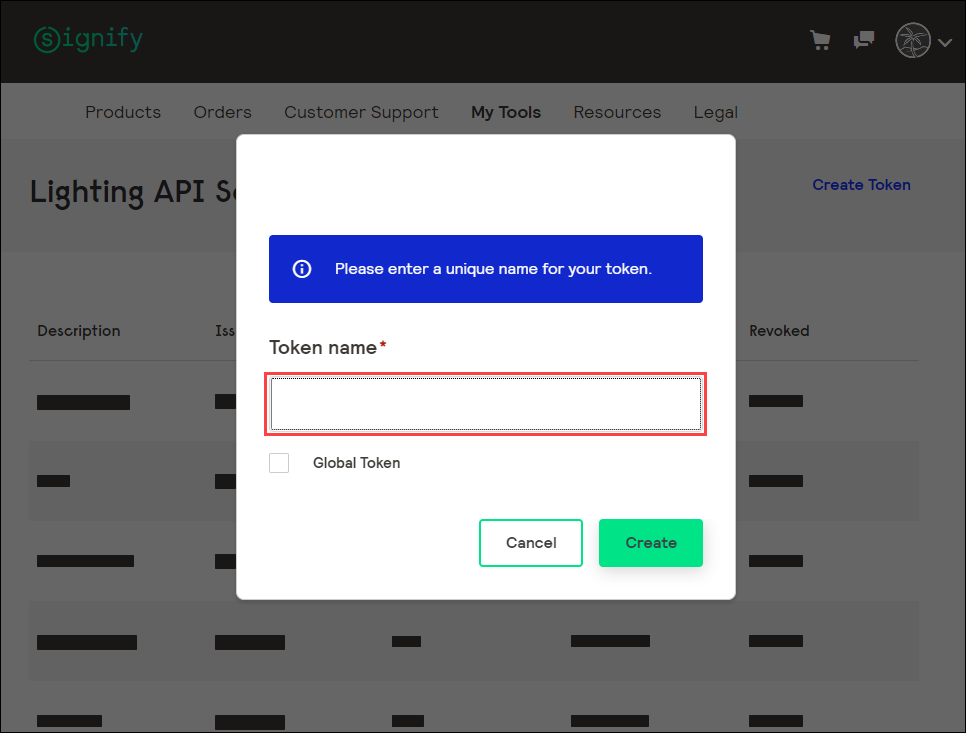 5. Click Create.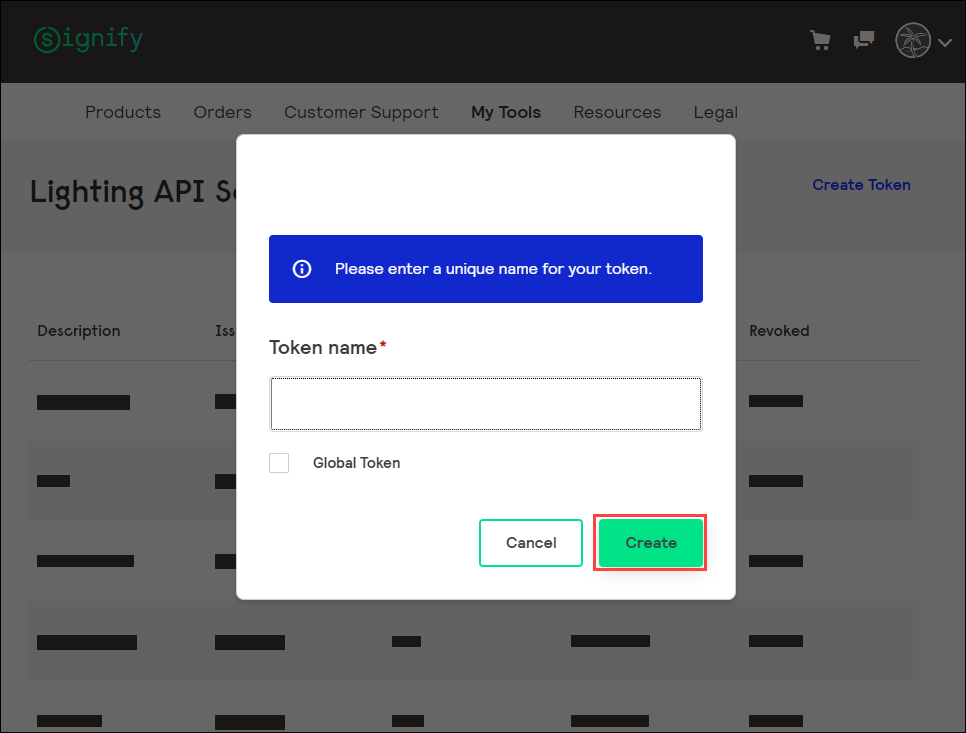 6. A 6-digit authentication code (token) and expiration date will appear. Copy or write the code down. You cannot access the authentication code after leaving this page.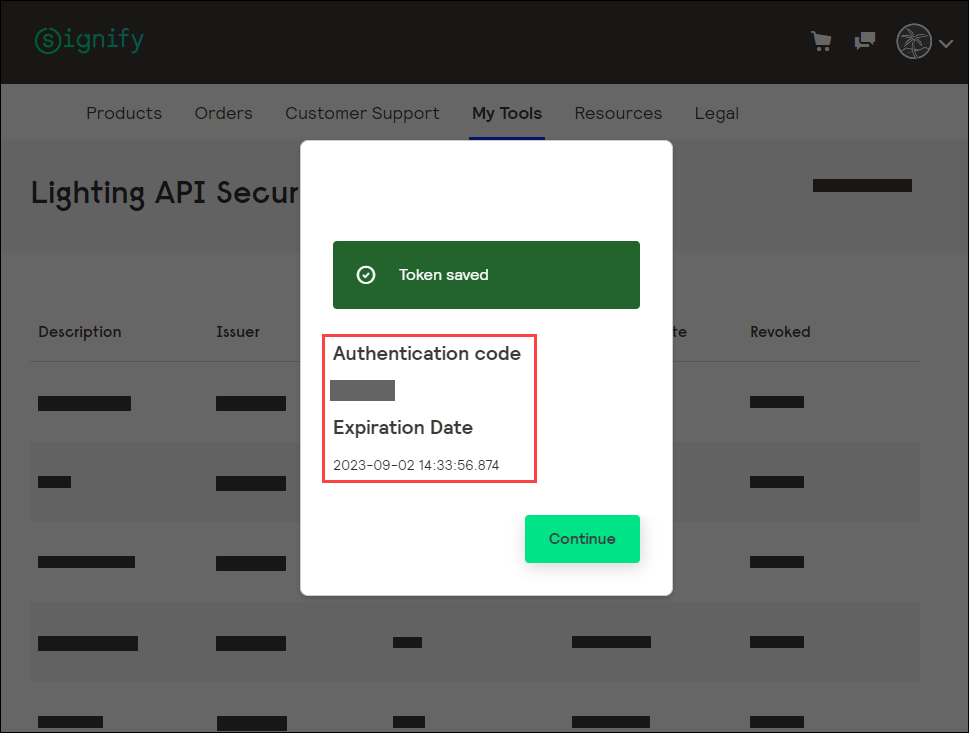 7. Click Continue.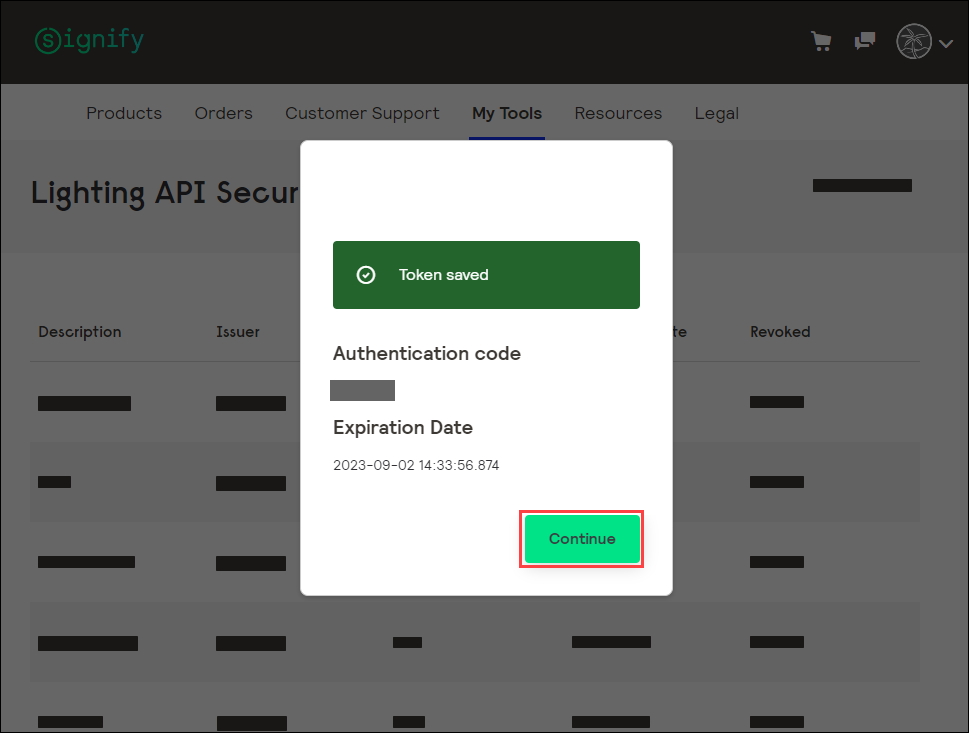 Entering the Token into OASIS
Note: if you experience issues or have questions regarding OASIS, please contact OASIS Support by email at support@oasissalessoftware.com or by phone at 501-843-6750.
1. Launch OASIS.
2. Navigate to the Manufacturers page.
3. Open the Signify manufacturer entry.
4. On the General tab, click Configure Specialization.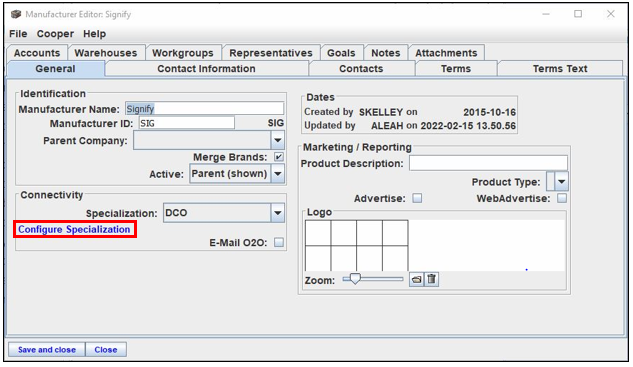 5. The Configure Signify Connectivity window will appear. On the Authorization tab, enter your credentials.
User- the email that is used to sign into Signify's MyLighting Portal
Pass Code- the 6-digit Signify token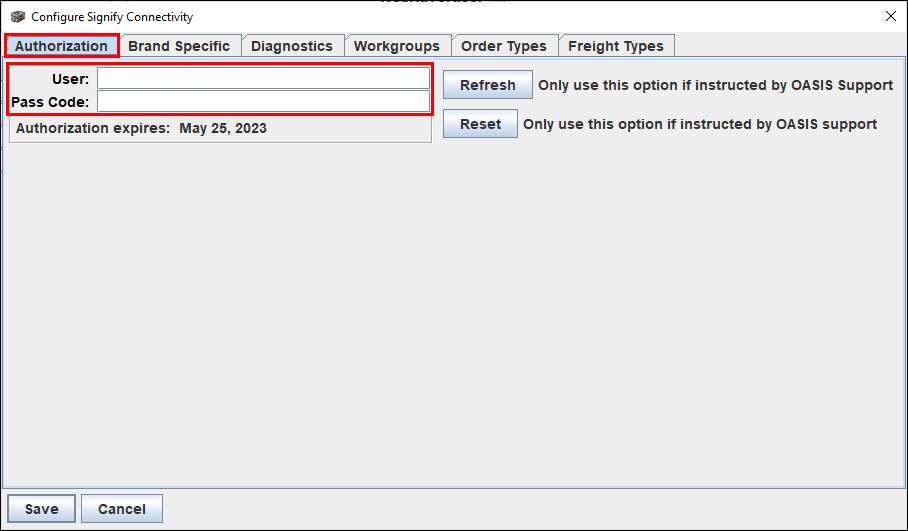 6. Click Save.